It's bigger news than Nike's potential new player reps. I don't get that excited over new equipment very often, but this one has a chance to become a game changer in the golf industry.
It's the VR-S Covert and Covert Tour driver. Can you say
red
?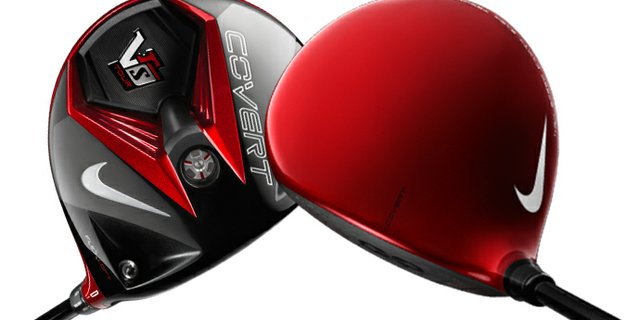 Here's a link to a GolfWeek article about the new club
, and
here's a link to a USA Today article
. You can read those if you want all the details. What's all the buzz about? Why, it's about that "notch" where the big VS is in the above photo.
The club is being called the first cavityback driver, but the description of the club sounds more like a horseshoe. The weight has been moved to the heel and toe to increase the head's stability during the swing.
But here's what caught my attention:
The loft has an adjustment range of 4 degrees, from 8.5 degrees to 12.5 degrees. That's just amazing to me!
It means that one driver can fit just about any player, whether you swing the club at 80mph or 125mph.
And you can change the loft without changing the face angle.
This driver could send ripples through the entire golf equipment market... and no, I'm not being over-dramatic. While buyers can always decide that they don't like a club for various reasons, a club with that much adjustability almost guarantees that poor fit will NOT be one of those reasons. This could become the killer product that Nike needs to make their golf equipment as profitable as their apparel lines.
The Covert is due out in February. If you're tired of black -- and maybe even white -- drivers, red could end up being your lucky color.
The photo came from GolfWeek.com.