The grand experiment we'll call
Pinehurst 1943
has begun... and it's looking better than we expected.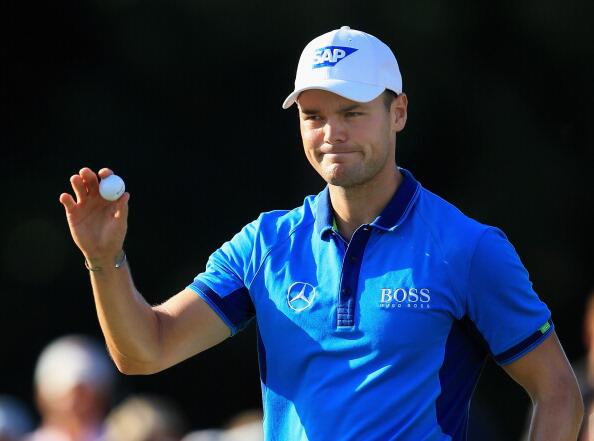 Although we still don't know how the #2 course will play over the weekend when it's running hard and fast, it's pretty clear that classic-style golf courses can still challenge the best in the world.
Even with the course slowed down a bit -- primarily because the USGA wants the women to get similar conditions next week and not something resembling the Sahara Desert -- the lack of rough didn't make the course noticeably easier than it was in either 1999 or 2005. (True, the lowest score was lower but there were fewer players under par this time.) And wasn't it nice to see players go for the green when they missed the fairways, rather than just chipping out sideways from the rough? It wasn't like it made scoring any easier; it just required players to think for a change.
The cut at the US Open is usually Top60 and ties. After the first round, that would put the cut at +2 and quite a few big names would miss it -- Adam Scott and Bubba Watson among them. And although Martin Kaymer set a Pinehurst scoring record with his 5-under 65, the 3-shot difference between him and the players at -2 means this is a much closer US Open than usual.
And again, we haven't seen this course hard and fast yet. The best may be yet to come...
But now I know one thing for sure. I hope that the Coore & Crenshaw restoration of Pinehurst #2 encourages course designers to create more new designs that embrace the "natural" look -- relative to the surrounding area of the course, that is. (Sandhill designs like Pinehurst are great for us here in NC, but they probably won't work in a lot of places.) I suspect that this event will prove that courses can be more natural -- and perhaps much less expensive -- to build and maintain. That will benefit all of us golfers, not just the pros.
I'm really looking forward to the weekend and to next week's US Women's Open. This could truly be the start of a shift in future golf course designs.