When the rain died down and the course got long, Valhalla gave us a wilder mix of contenders than we ever expected.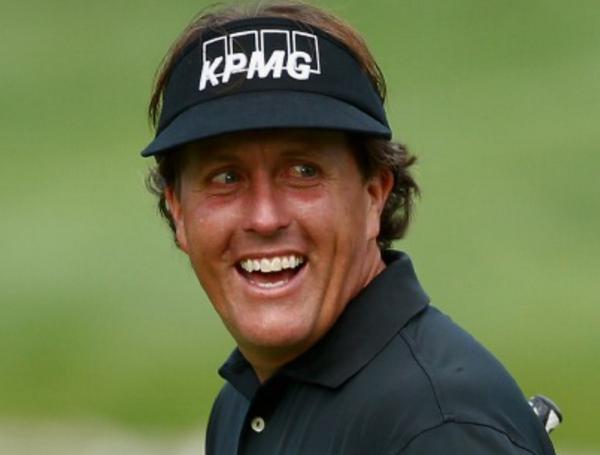 Here are the Top8 -- none more than 3 off the lead -- and why each is interesting:
-9, Rory McIlroy: Everybody knows Rory's story. The Friday jinx is done, he's coming off a major and a WGC, and a wet course lets him just bomb away. Can he run away with his third win in a row?
-8 (T2), Jason Day: Back at the WGC Match Play earlier in the year, Jason appeared ready to do what Rory has done before a thumb injury sidetracked him for several months. Then there were other ailments, like last week's vertigo. But even though he's not 100% yet, he looks to be back in form. A major would put him in rare company, mate.
-8 (T2), Jim Furyk: After a season of near-misses and runner-ups, Furyk has put himself back in the mix despite the length of the course. A win at Valhalla almost certainly locks up a Hall of Fame nomination for him.
-7 (T4), Ryan Palmer: A PGA Tour journeyman with three wins, most of us have expected more from him. But Ryan Palmer is in a zone this week and only needs to stay there for two more rounds. A major could change his career.
-7 (T4), Rickie Fowler: With a T5 and two T2s in the majors this season, Rickie's cumulative score is actually several strokes lower than Rory's! He's put himself back in the mix yet again and could break through for his first major, which would seriously change his image.
-7 (T4), Mikko Ilonen: Ilonen probably isn't familiar to most of you since he's a European Tour player but he's the 2000 British Amateur champ and has four ET wins, including this year's Irish Open. He's a serious threat when he gets in the thick of things. A win would likely give him a Tour card and possibly a Ryder Cup spot.
-6 (T7), Phil Mickelson: Well, he certainly picked the right time to find his game! Winning this week would give him 6 majors, tying him with Lee Trevino and Nick Faldo. That's rare air.
-6 (T7), Bernd Wiesberger: Another ET player with two wins. He's from Austria and he's had two runner-ups this season. This win would likely give him, like Ilonen, a Tour card and possibly a nod from McGinley.
And there are a whole pack of serious contenders at -5 including Stenson, Stricker, DeLaet, and Westwood.
It really is too bad that only one player can win. Each of these guys has a compelling story, and you can argue that each of them deserves a win. Of course, that's been the story at most of this year's majors.
But I think it's unlikely that Rory will run away with this one. There's just too much firepower and too many guys "on their games" this week... and Valhalla is set up to let them all make birdies.