You can always count on the Ryder Cup to give you plenty of controversy. By Wednesday night we had plenty. But sometimes you learn something you didn't know that actually teaches you something.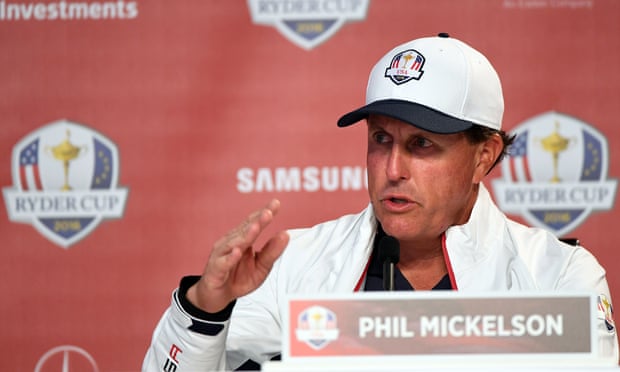 There was the embarrassment of Danny Willett's brother posting some very uncomplimentary comments about American crowds. Danny personally went to Davis Love to apologize, even though he was as surprised as anybody else when the comments showed up. Still no idea how this might affect Danny's play this week, although there was some debate on GC as to whether the Euros might delay how soon he actually hits the course for the first time.
And then there were the Phil Mickelson comments about when Hal Sutton tried to pair him and Tiger back in 2004. Although I'm not sure Phil meant them as harshly as they came out, you could easily understand them as blaming Sutton for his and Tiger's poor play. And as you might expect, the media went straight to Sutton, who made his own opinions about that quite clear. If you somehow missed the whole episode, you can find the basics in these two articles from
The Guardian
and
Golf Digest
. I'm not going to dwell on that whole kettle of worms.
The key here is that many of Phil's comments centered around only having a day or so to prepare with Tiger's ball back in 2004.
And the fact I heard that was so interesting, I heard as a result of those Mickelson comments
Basically, both Ken Schofield and Paul McGinley said that
Sergio got some of his future partner's balls a full six months before the last Ryder Cup so he had plenty of time to get used to them.
SIX MONTHS, folks! I'm unclear whether that was Sergio's doing or whether the team arranged it, but I'm under the impression that Sergio took the initiative.
I also heard that one of the other Euro players -- I don't remember which one -- had balls from his potential partner several weeks before the event.
Now, I don't know whether the US team knew this fact coming in and made similar arrangements for this Ryder Cup or not. If they did, it might explain why Phil suddenly had some comments concerning that very thing! But if they didn't know before Wednesday, they know now, and I'd be surprised if this didn't affect the way they prepare for the next Ryder Cup.
This is truly the most eye-opening Ryder Cup fact I've heard this week, because it sheds some light on why the Euro team always seemed to be better prepared the the Americans.
It's because, without question, THEY WERE.