Winner:
Pat Perez
Around the wider world of golf: Jin Young Ko earned her LPGA Tour card with a win at the LPGA KEB Hana Bank Championship; Tyrrell Hatton made it two weeks in a row as he won the ET's Italian Open; Colin Montgomerie won the SAS Championship on the Champions Tour (playoffs start next week); Rodolfo Cazaubón won the 64º Aberto do Brasil on the PGA TOUR Latinoamérica; and Yuta Ikeda won the Japan Open Golf Championship on the Japan Golf Tour.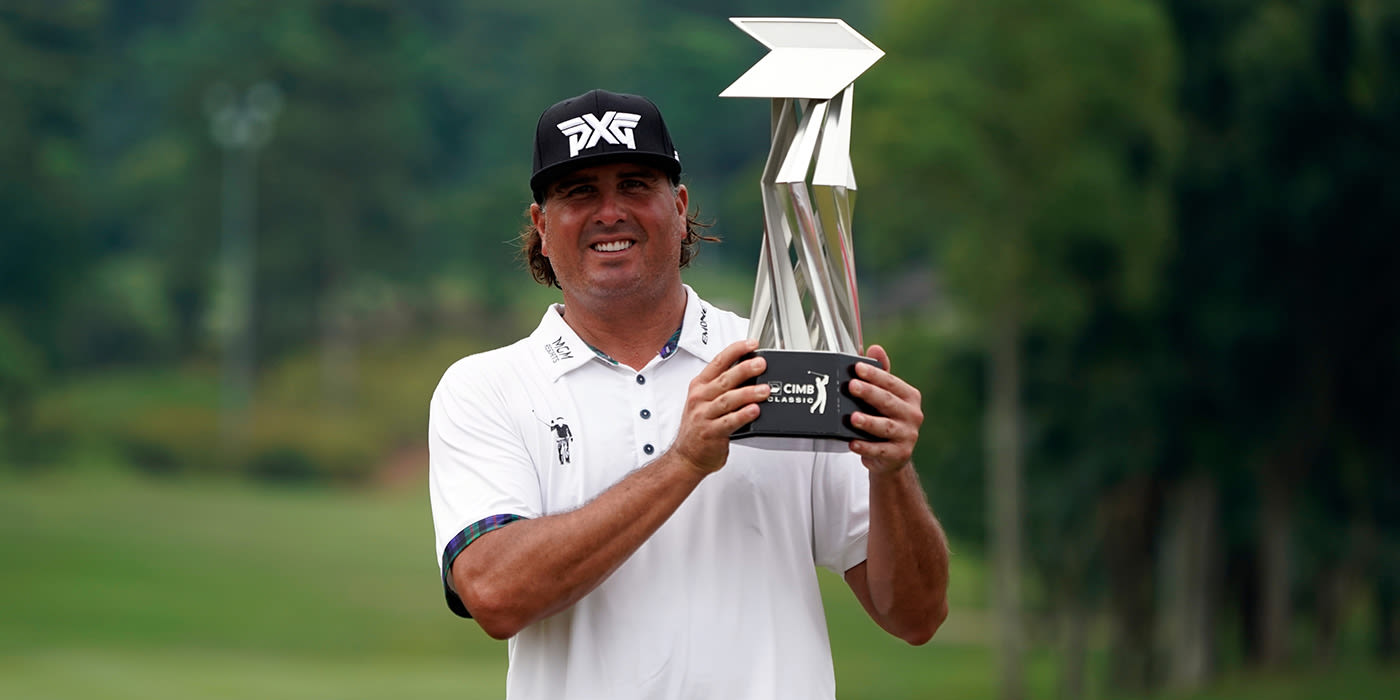 There was a time when Pat Perez was regarded as a can't-miss kid (he beat Tiger at the 1993 Junior Worlds) who couldn't control his (mostly angry) emotions on the course, which cost him a lot of chances to win. He won only once, back in 2009 -- nearly a decade after he reached the Tour.
About five years ago, he says he started to change. About a year-and-a-half ago, he had shoulder surgery and his club sponsor dropped him. That was a bad choice on their part -- although not for PXG, who snapped him up -- because he won last November, made it to the Tour Championship for his first time ever...
And then, this past week, the 41-year-old entered the final round of the CIMB Classic with a four-stroke lead, which he stretched to six strokes at one point before pounding the field by that same four strokes. That's two wins in less than a year, for a guy many had written off as done. To be specific, two wins in his past 25 starts versus one in his first 378.
I love these kinds of stories! And I love his approach, since he knows what got him to this point (his short game and putting).
As PGATOUR.com quoted him
, "I'm not going to change anything. I'm still not going to work out. I'll still have a bad diet and I'm going to enjoy myself."
That's the way to do it, Pat -- your way. And while you're at it, have a beer to celebrate your second Limerick Summary in less than a year. There aren't many players who can say they've done that either!
A bum shoulder isn't the end.
With both temper and game on the mend,
Pat seems to have found
How to shoot a low round
Without giving his club shafts a bend.
The photo came from the tournament page at PGATOUR.com.