And why should you care? Because it's probably the last time in 2017 we'll see so many big names all together.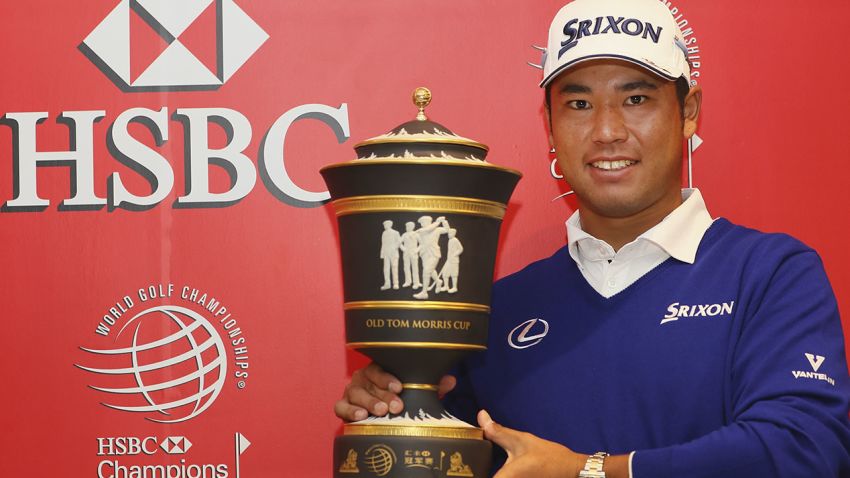 The WGC-HSBC Champions -- or as I tend to call it, the WGC-China -- is both the final WGC of 2017 and the first WGC of the 2017-2018 PGA Tour wraparound season. Hideki Matsuyama, the first-ever WGC champ from Asia, also happens to be the defending champion at this event, and he and Dustin Johnson -- who currently hold all four WGC titles between them -- will try to add another WGC to their respective totals. Even Phil Mickelson is going to play.
The Sheshan International West Course -- 7,266 yards, par 72 -- isn't all that long by Tour standards but has a lot of elevation changes and plenty of distracting scenery to make it a challenge. We usually get to see plenty of impressive scrambling, which could mean plenty of Phil highlights.
Of course, the drawback to all of this -- at least in the US -- is the time difference.
GC's coverage starts with the Pre Game at 9:30pm ET tonight, followed by live coverage at 10pm ET.
But GC lists coverage until 7am ET Thursday morning, which is HUGE if it's all live. (The rebroadcast runs from 9:30am-2:30pm ET Thursday.)
So while we've still got some meaningful golf to play this season -- the ET's Race to Dubai, as well as the Australian majors -- this is the last hurrah for big PGA Tour golf events this year. It could be a pretty good finale!