With the weather turning cold and wet around here, the thought of watching a nice warm tournament appeals to me. So today I can start watching the OHL Classic at Mayakoba. (That's just south of Cancún, Mexico in case you didn't know.)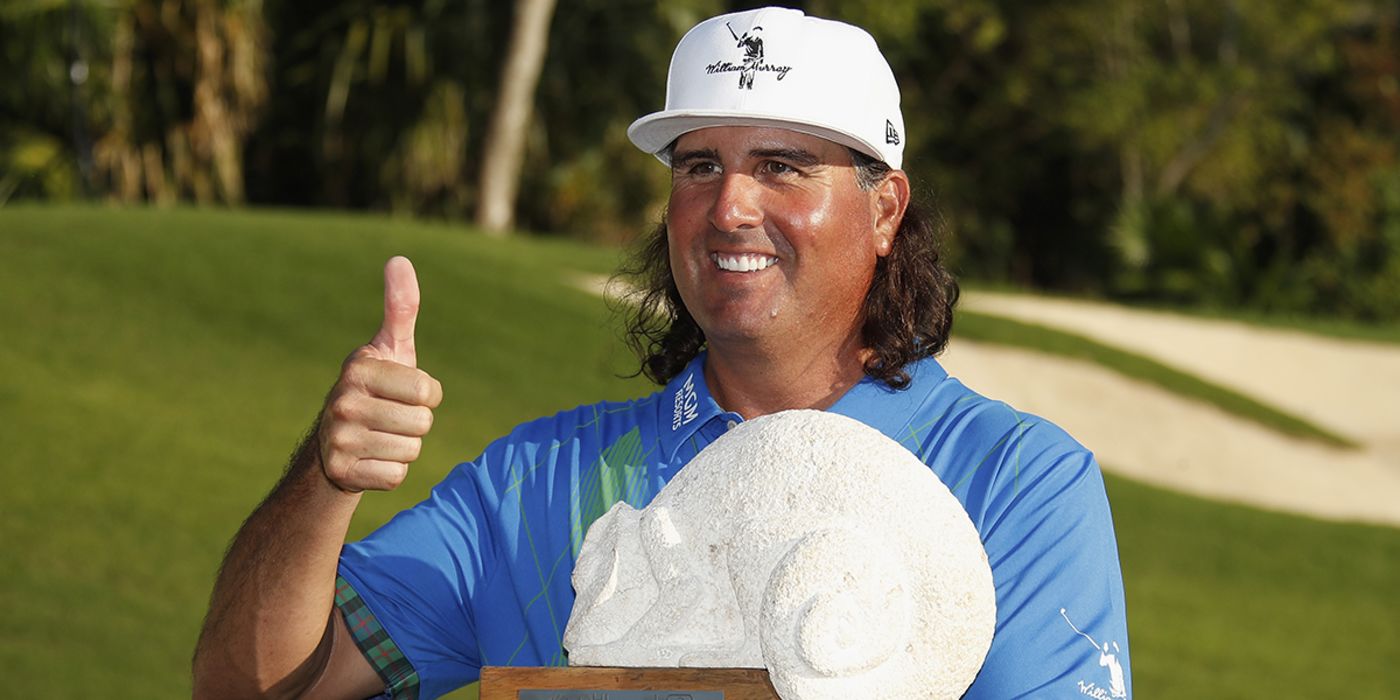 The defending champ is Pat Perez, and I believe Rickie Fowler is the highest-ranked player in the field. The OHL Classic is different from many PGA Tour events, as the young players don't dominate here. According to
PGATOUR.com's power rankings
, the typical winner averages 34.7 years old!
Part of that may be due to the paspalum greens. It's not very common on Tour courses -- I do know it's used at Kiawah Island -- but it's very good for seaside courses because the salt water won't kill it. Rumor has it that the stuff is "stickier" so the ball grabs quicker when you shoot at the pins, and the power rankings article says it will only be running around 11 on the stimp this week. That means it's easier to hold the greens, which should mean more birdie attempts.
Personally, I'll just be glad to see some warm sunny weather. Dreaming of it is better than nothing!
GC coverage starts at 1pm ET today,
although the
Pre Game
show should start at least a half-hour earlier.