Winner:
Jon Rahm
Around the wider world of golf: Tommy Fleetwood defied the analysts by defending his title at the Abu Dhabi HSBC Championship on the ET; Sergio Garcia got his season off and running by running away with the title at the SMBC Singapore Open on the Japan Golf Tour; and Jerry Kelly shocked the Champions Tour players by winning the Mitsubishi Electric Championship on the final hole. The Web.com Tour's Great Abaco Classic and the Latin America Amateur Championship don't finish for a couple of days yet.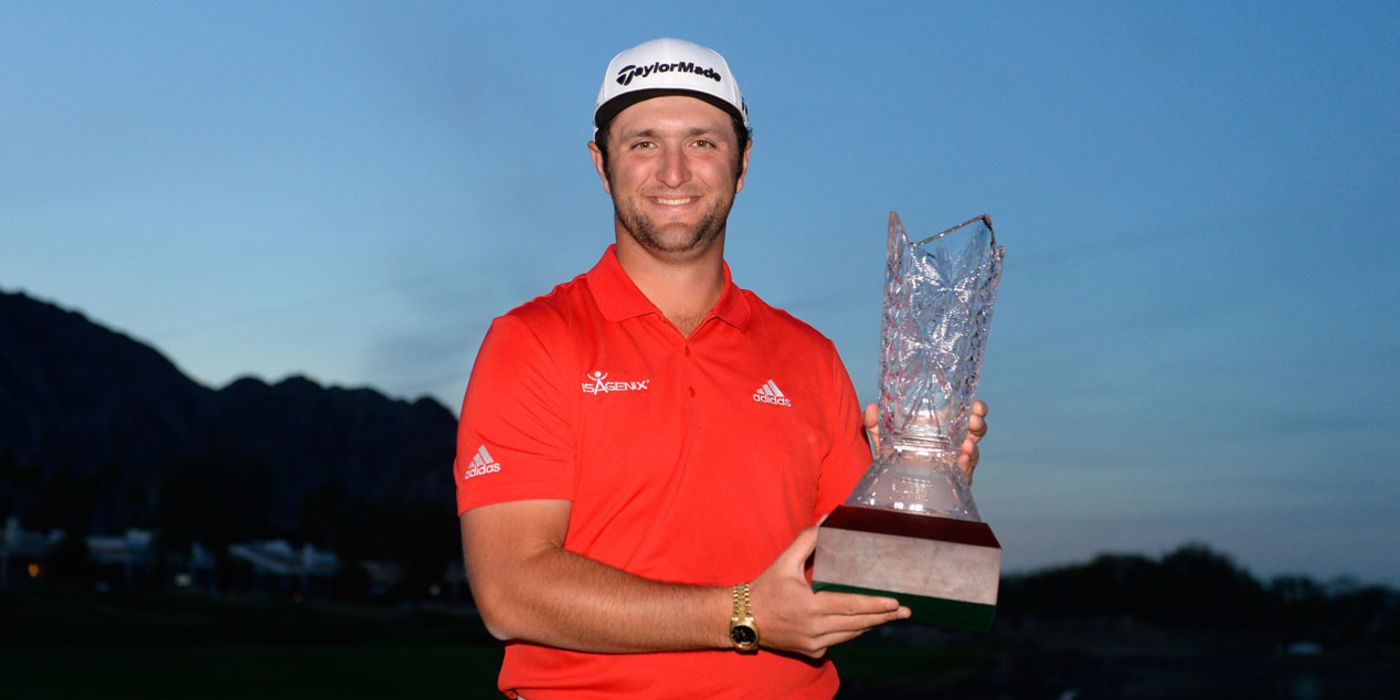 Let's be straight about this: If Jon Rahm had done anything on the par-5s at the Stadium Course on Sunday -- ANYTHING AT ALL -- this event wouldn't have even been close. He was 13-under on them over the first three days (11 birdies and 1 eagle).
He was even par on them Sunday.
Even par.
And yet only Andrew Landry was able to make a playoff with him. This should frighten the rest of the field in any event Rahm plays.
Don't misunderstand me -- I have nothing but respect for Landry. As I say, he's the only player to force a playoff, and then he took Rahm four extra holes before one of them could manage a birdie to win. (Don't forget, it was getting late and it's always darker on the course than we can see on TV.)
But this is Rahm's fourth win in just 12 months. (He defends at Torrey this week, where he picked up his first win.) He's got two ET wins and two PGA Tour wins now. And I suppose you can chalk part of that up to his desire to make the Ryder Cup team this year. (As if that should be a problem. He'll be #2 in the world by the time most of you read this.)
No, I refer to Rahm's struggles in the majors last year. In case you didn't notice, GC kept drawing attention to the similarities between the PGA West Stadium Course and TPC Sawgrass, home of the PLAYERS. Rahm didn't play well there last year (or at CareerBuilder, for that matter) but this would indicate that he's improved. And those who play well at Sawgrass often play well at the majors.
I'm just sayin'...
As Rahm heads out for his Torrey defense this week, he may be on the verge of a run of good play to compete with DJ, Jordan, Justin and the like. In the meantime, I better get my Limerick Summary muscles in shape, just in case...
After four extra holes, Jon had won;
Now he goes to defend number one
Of his wins on the Tour…
And we can't say for sure
But this might be the start of a run.
The photo came from the tournament page at PGATOUR.com.