Winner:
Ian Poulter
Around the wider world of golf: The ANA is not in the books yet!
The fifth hole of the Pernilla Lindberg-Inbee Park playoff airs today on GC at 11am ET;
and Sam Burns won the Savannah Golf Championship on the Web.com Tour.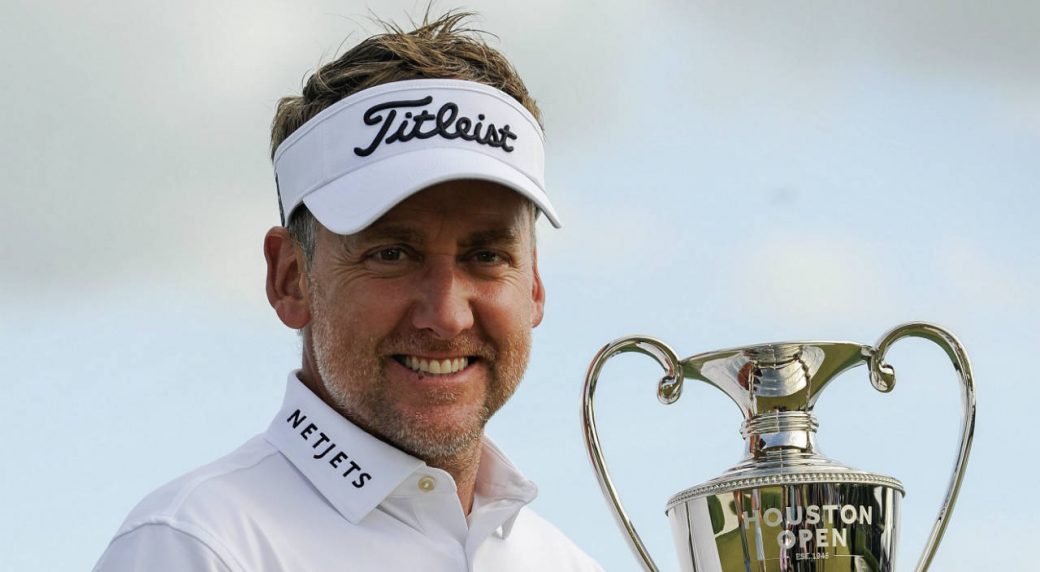 It's never a good idea to count the Angry Peacock out. He has ripped the heart from the US Ryder Cup team more times than I want to count, and I don't believe you ever lose that kind of inner strength.
It's true that Ian Poulter has mystified me (and others far wiser than me) who simply can't understand why that indomitable beast only seems to show up in match play -- be it a Ryder Cup or a match play championship. Even Ian has sounded perplexed when asked about it. But I think I have an understanding of it now.
I believe that inner beast -- who I think we'd all agree is driven by passion -- simply hasn't been passionate enough when its opponent can't be easily seen. In match play you face off against a single opponent; in stroke play... eh, not so much.
But I believe that has now changed. And I believe it happened simply because the beast needed to be forced into a corner.
After facing a couple of years where life probably didn't seem fair, Ian Poulter found himself having to fight for something besides Ryder Cup points or the respect of the golf world. The beast could live -- albeit unhappily -- without either of those. But the pressure of seeing the game he loved slowly taken away from him merely because he had slipped down through the cracks, down where the beancounters who tally stats and points could take it from him through accounting errors, pushed the creature into a new evolution.
Over the last couple of years Ian has found himself pressured into corner after corner, where he needed stroke play results just to survive... and he got them. Those have been highlighted by a runner-up at THE PLAYERS, and now he's gotten a win at the Houston Open when that was the only way left to get into the Masters next week. The Angry Peacock was out in force Sunday -- first pounding his chest when he sank a birdie putt on the 18th to make a playoff, then in the wild-eyed screams as he locked down the win.
Having found out what it is capable of, I don't think the beast will be so willing to go back into its cage this time. Perspective gained when the full weight of life falls on you is hard-won and not easily forgotten. The enemy no longer needs an actual human face on an actual match play partner; rather, that face is now the face of what he used to be and the match is a duel with his own past. In a word, Ian Poulter has CHANGED and he will not go back.
The Angry Peacock has turned predatory.
Be afraid... be very afraid.
Perhaps he'll take a few moments from his flight to Augusta and devour this new Limerick Summary I've prepared for him. I hope he likes it... I don't want to get on his bad side, you know?
Could it be pressure's all Ian needs?
For while none of his Ryder Cup deeds
Could undo his disasters,
A trip to the Masters
Has pulled his game out of the weeds!
The photo came from this page at sportsnet.ca.