Winner:
Satoshi Kodaira
Around the wider world of golf: Brooke Henderson won the Lotte Championship on the LPGA; Atomu Shigenaga won the Token Homemate Cup on the Japan Golf Tour; Steve Flesch won the Mitsubishi Electric Classic on the Champions Tour; Cristobal Del Solar won the 87 Abierto OSDE del Centro on the PGA TOUR Latinoamérica; and Jon Rahm won the Open de España on the ET.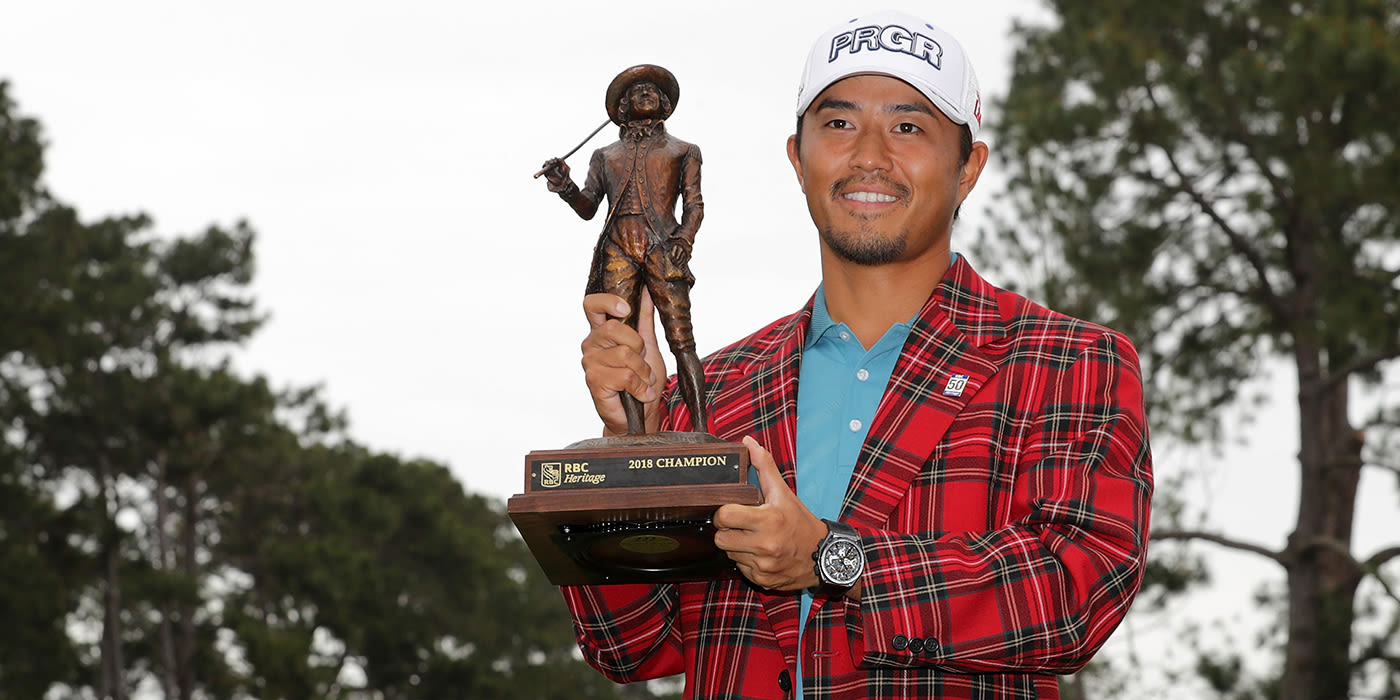 This is why I always list the winners from the Japan Golf Tour, folks. If somehow you missed Satoshi Kodaira's play in his appearances here in the States, you would at least know his name from his six wins "over there."
And Satoshi's experience playing under the less-than-ideal conditions that overseas players often face showed when the rough weather came in Sunday. That's not a putdown of the Japanese -- or any other -- courses. But US courses often receive care that would be unrealistic elsewhere on the planet, simply because of all the money that sponsors invest here.
Still, when bad weather shows up on any course, near-perfect conditions are almost useless. After all, you can't control the wind or stop the rain... even if you're Augusta National.
Satoshi didn't expect to win when the day started. He was six shots off the lead, and he went out -- and finished his round -- an hour before the leaders. That hour may have given him a slight advantage; he shot a lower score than any other player in contention except Bryson DeChambeau, who matched Satoshi's 66. The problem was that DeChambeau was a stroke farther back.
And then Satoshi faced off against Si Woo Kim in a three-hole playoff, where Satoshi's putter didn't seem to care that he couldn't hit the ball close. He won by sinking a putt nearly four times as long as Kim's.
For American fans, the good news is that we'll get to see more of Satoshi. For Tour players, the bad news is that
they'll
get to see more of Satoshi.
And for Satoshi, the good news is that he gets his very first Limerick Summary. And while some may feel that's just a lot of hot air, at least it won't make his putting any harder!
An hour he waited. The weather
Came in, but he kept it together.
Kodaira hung tough
Though the putting got rough
And his pars came from outside the leather.
The photo came from the tournament page at PGATOUR.com.