It's time for the fun event again. And I feel safe saying that, because this year's Zurich Classic has even more stars than it did last year!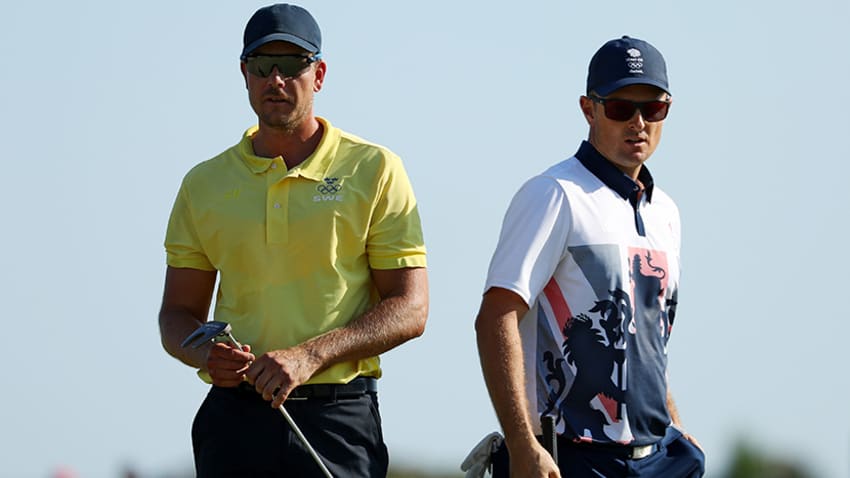 You all know the drill:
Players choose a fellow pro to team up with. They play two days of best ball and two days of alternate shot, and the two team members are treated as if they tied at their finishing position and split the FedExCup points accordingly. For example, the winning team splits the points for first and second place (500 + 300 divided by two = 400 points each), the second-place team splits third and fourth place points, and so on.
I think even Zurich has been shocked by how popular this format is becoming. After the huge success of their first year, the event has attracted even more of the world's top players -- after struggling to attract players before the format change, 18 of the Top30 are playing this year! Notable teams include:
Henrik Stenson and Justin Rose -- lots of Olympic power there
Steve Stricker and Jerry Kelly
David Duval and Jim Furyk -- that pairing could be a sleeper
Justin Thomas and Bud Cauley
Jordan Spieth and Ryan Palmer -- competing schools there
Team Patrick -- Reed and Cantlay, that is
Ian Poulter and Graeme McDowell
Jon Rahm and Wesley Bryan -- I can't wait to see these two
And that doesn't even hit all the big names!
New this year will be "walk-up" music for the teams, a first on the PGA Tour. Zurich seems willing to push the envelope and truly create a fun event, and the pros are embracing it. Perhaps other tournaments will grab hold of the spirit and create some new twists in their own events. I can't believe that they aren't noticing what's happening here.
GC starts the fun at 2:30pm ET today.
This is becoming a can't-miss event... and not just for the pros.