Winner:
Webb Simpson
Around the wider world of golf: Vicky Hurst won the Self Regional Healthcare Foundation Women's Health Classic on the Symetra Tour; Stephan Jaeger won the Web.com Tour's Knoxville Open; Tyson Alexander won the Costa Rica Open on the PGA TOUR Latinoamérica; Todd Baek won the weather-shortened Haikou Championship on the PGA Tour China; Toru Taniguchi won the Japan PGA Championship on the Japan Golf Tour; Malcolm Kokocinski won the AB Bank Bangladesh Open on the Asian Tour; and Joakim Lagergren won the ET's Rocco Forte Sicilian Open.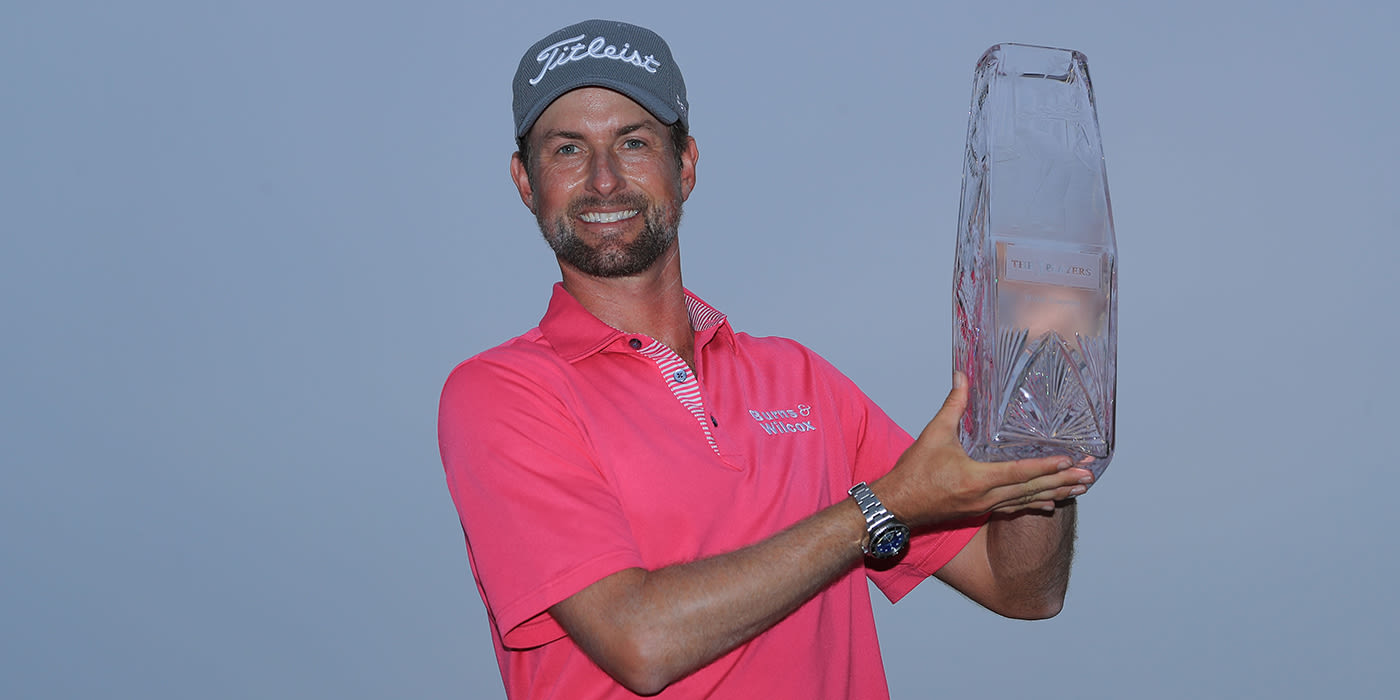 What is there to say? Webb Simpson just proved that you can't keep a good player down.
Or perhaps I should say that you can't
anchor
him to the past.
Webb hasn't won on Tour in a few years -- since 2013, to be exact -- despite being a US Open champ and being heralded as an up-and-coming player to watch. That was all before the anchoring ban outlawed his belly putter. And it was the beginning of a very dark journey in search of a viable alternative.
As everyone learned this week, Webb Simpson is one of the few players to succeed in that journey. He ranked as the #10 putter on Tour entering this week, and will no doubt be higher than that when the stats are updated.
He put that same determination into his journey around TPC Sawgrass this past week, and the rest of the field learned just how true the expectations of a few years back were. After blistering the field the first three days, he dug deep on Sunday and held on to win. Decisively!
David Duval noted that Webb was even walking differently at THE PLAYERS, carrying himself with a confidence that David hasn't seen for quite some time. It will be fun to see how Webb's career progresses from here, now that he's proven to himself that his new putter stroke can handle the heat. And just for good measure, he'll have this hot new Limerick Summary to keep him nice and toasty for a while!
For three days Webb cruised through the field;
But when struggles came, he didn't yield.
Like the anchoring ban
That crushed many a man,
They gave Webb something on which to build.
The photo came from the front page at theplayers.com.