Winner:
Bryson DeChambeau
Around the wider world of golf: Ariya Jutanugarn survived a four-hole playoff against Hyo Joo Kim to win the US Women's Open on the LPGA; Joey Garber won the Rex Hospital Open on the Web.com Tour; Jordan Niebrugge got his first win at the Freedom 55 Financial Open on the Mackenzie Tour - PGA TOUR Canada; Horacio Leon won the Quito Open on the PGA TOUR Latinoamérica; Astrid Vayson de Pradenne won the Jabra Ladies Open on the LET; and Thorbjørn Olesen won the Italian Open on the ET.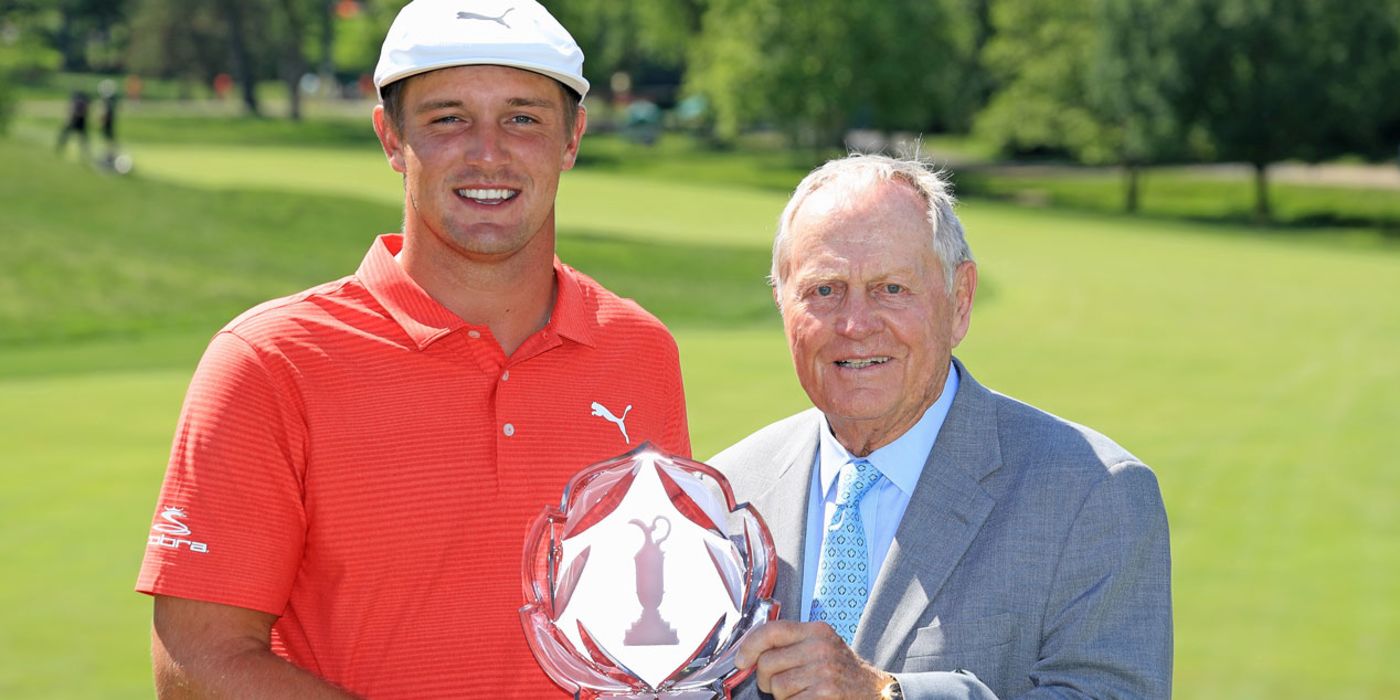 The ladies at the US Women's Open saw an exciting four-hole two-woman playoff before Ariya Jutanugarn got her second major... but Ariya had to get the job done without her best stuff.
Ironically, while the Memorial Tournament finished up early in an attempt to beat bad weather, they too went to a playoff -- in their case, a two-hole three-man playoff that gave Bryson DeChambeau his second PGA Tour win. And Bryson also had to get the job done without his best stuff.
Bryson -- like Ariya -- started the day with the lead. It was a small lead compared to Ariya's, which grew to seven strokes before her game fell apart at the turn, but he held that slim lead all the way to the end, where a three-putt bogey dropped him into a playoff with Byeong Hun An and Kyle Stanley.
Stanley and An both put on strong back nines to get into contention, but they just couldn't put the final dagger into DeChambeau's dream. But once they teed it up in the playoff and Stanley stumbled out of the gate, DeChambeau escaped An's challenge on the first hole before finishing him with a clutch birdie on the second.
Bryson DeChambeau is forcing people to take his unusual approach to the game seriously. Two wins in less than a year is no small feat, and you have to wonder what he might do at Shinnecock next week. But in the meantime, he can bask in the glory of his second Limerick Summary... and perhaps calculate how soon he'll snag his third one.
Bryson led at the start of the day
And he led it for most of the way
Until Stanley and An
Said, "We're ready—come on!"
But DeChambeau would have the last say.
The photo came from this page at pgatour.com.