It's the final PGA Tour major of the year, the 100th PGA Championship. It's being held at Bellerive Country Club in St. Louis MO, and it looks to be hot and wet for its final playing in August.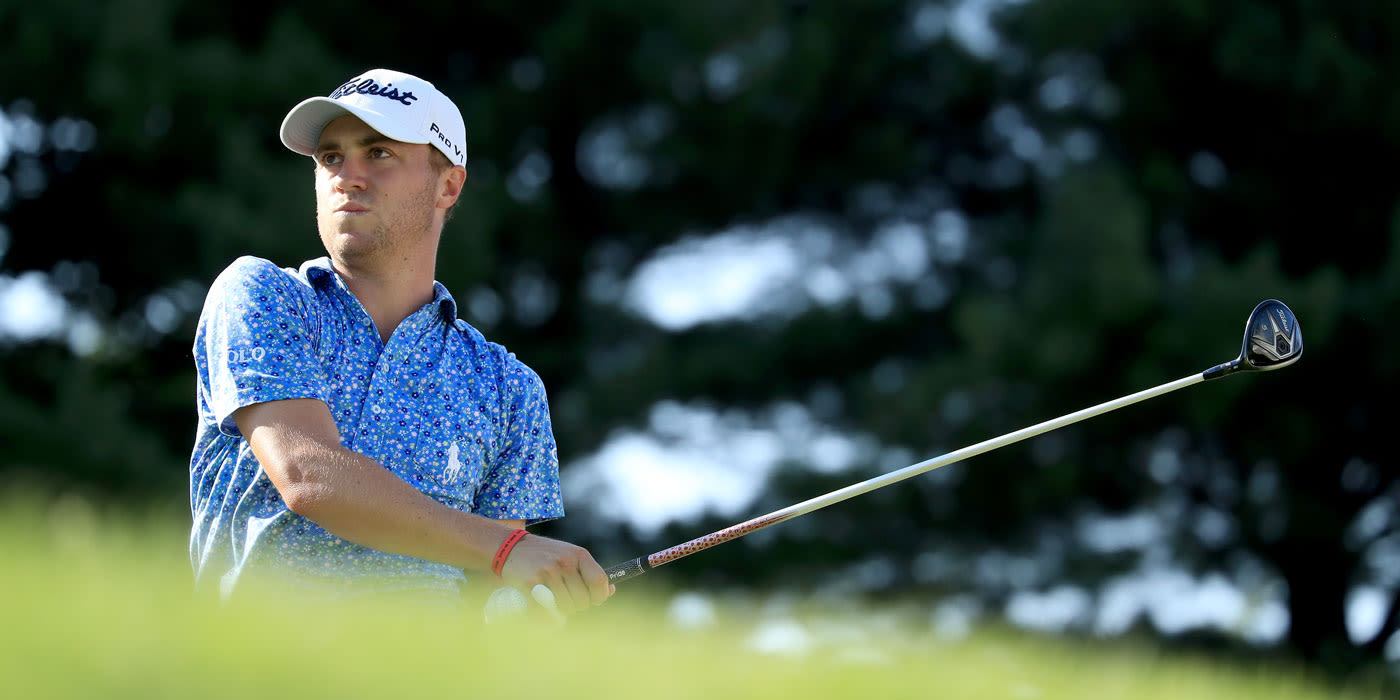 Everybody has a favorite this week, a player who they believe is a clear favorite to win, yet the only thing we know for sure is that the PGA almost always surprises us with an unexpected winner. Still, when you're trying to pick "the guy," it's really hard not to take the players who are in the best form or have a special skill that suits the conditions -- which, no matter how hard they try to find something different, is almost always length off the tee.
Nevertheless, I shall press on and try to do better this week than I did at the Ricoh last week. (Seriously though, Minjee Lee looked really good until Georgia Hall discovered the afterburner switch and torched the field.)
I have to take defending champ Justin Thomas as one of my picks. While it's unusual for a player to follow a win at a big tournament with a win at a major, JT has been in great form all season -- perhaps better than most of the players in the field -- and seems to be relaxed coming into this week. While I can't predict how his game will go, I like his mental state. That could make all the difference by Sunday.
Likewise, I have to take Dustin Johnson for similar reasons. These two are battling it out for #1 in the world every week, or so it seems, and have a total of five wins between them in 2018. (DJ has three, JT two.) The soft course conditions really could help him this week, and his ability to shrug off bad shots might give him an edge when guys start hitting balls into that deep wet rough.
Rory McIlroy. Two-time PGA champion. Wet conditions. Need I say more?
Tommy Fleetwood keeps knocking on the door, and eventually it's going to give way. He's not getting anywhere near the attention he should, given how well he's played, and I like the way he's flying under the radar this week.
And my flier is... Ian Poulter. Not the 42-year-old you expected, right? But Euro Ryder Cup captain Thomas Bjorn put the word out Tuesday: He wants to see "something" from Poults, and that may be just the thing Ian needs to get over the hump and get a major. He's coming off a T12 and a T10, which I think would truly qualify him as a surprise winner.
And my pick is...
Poulter
. I can't help but think the Ryder Cup is just the tonic Poulter needs for his ailing history in majors.
Bear in mind that the PGA isn't televised by GC, but rather by TNT and CBS.
TNT coverage begins Thursday at 2pm ET.