Yes, now they have their very own 59-shooter. Meet Canadian Drew Nesbitt.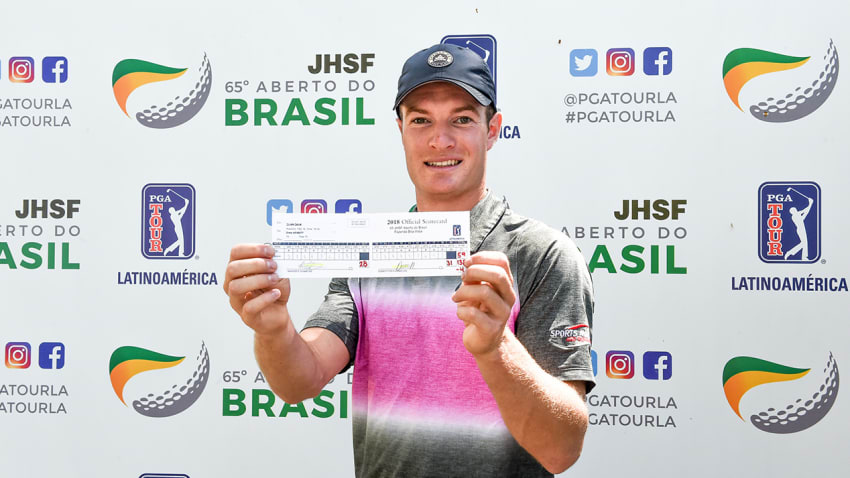 Just as Oliver Fisher did on Friday,
Drew went out Saturday with the intention of making the cut. (The second round had been weather-delayed.) However, unlike Oliver, Drew had shot a 79 on Thursday and was all but out the door for the weekend.
It's amazing how a little thing like a 59 can turn things around. The two rounds averaged out under par, putting him at -4 and saving his weekend. But it was the way he did it that caught my attention.
Drew had one bogey. That's not really unusual, of course; many players overcome a bogey in their record-setting round.
But you see, Drew only had five birdies.
The rest of his score came from FOUR EAGLES
-- specifically, a hole-in-one on the par-3 2nd, a hole-out from the fairway on the par-4 10th, and (more traditional) eagles on the par-5 11th and 18th.
He ended up playing 29 holes on Saturday, so perhaps it's not surprising that his third round was a two-over 73. It's unlikely that he'll win this weekend, but he will get a paycheck. That should help ease the disappointment of his loss.
Oh yeah, and then there's that spot in the record books. Now how do you say "Mr. 59" in Spanish again?