Here we go again! It's already time for my first "5 to Watch" of the new wraparound season, for the World Golf Championships-HSBC Champions in Shanghai.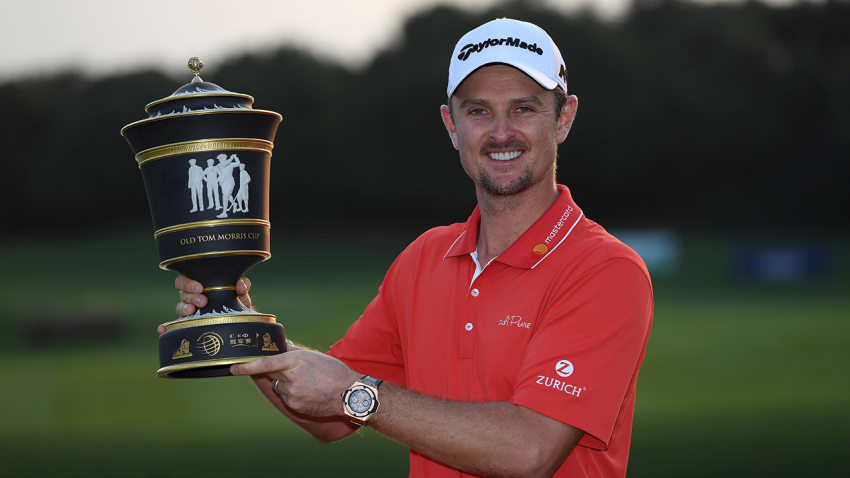 Last year Justin Rose came from eight shots back to win after Dustin Johnson had an unbelievably bad final round to lose a six-shot lead. And so the questions surround DJ as he enters the week, especially after Brooks Koepka bumped him from the OWGR #1 spot last week.
When picking my "5 to Watch" this week, I found myself wondering just how important power and distance really is at Sheshan International. The event has been a WGC for nine years, with only the 2012 version being played elsewhere (Mission Hills, if you must know, and won by Ian Poulter), and only three Americans have won there:
Bubba Watson (2014)
Dustin Johnson (2013)
Phil Mickelson (2009 -- he also won in 2007 before it became a WGC)
These are the only "power players" to have won the event, so it seems that power is less important than accuracy here. In fact, the par-5s are typically the hardest (as a group) of any course on the PGA Tour.
So let's see what kind of luck I can have picking this event...
Brooks Koepka would seem to be the best bet among the power players. Given his play this year, it's hard to bet against him. His position as World #1 is still a bit shaky -- he could lose it this week -- so we'll see if he can respond to pressure yet again.
Likewise, it's hard to go against Justin Rose. The defending champion has played consistent if less-than-spectacular golf this year, posting four worldwide wins. (He's been #3 in my own Ruthless Golf World Rankings for a while now.) And unlike Koepka, he has a win here already, so he's a proven quantity.
Many of you won't remember, but Francesco Molinari won this event in 2010. I know that's quite a while back, but Francesco isn't the same player he's been over the last few years. Coming off his Open victory, his game is clearly in good enough shape to take this title again. And again, he -- like Rose -- is a proven quantity.
This is Jon Rahm's first time in action since the Ryder Cup. And with only one appearance at this event -- a T36 last year -- the Wild Child may not be one of the first names you'd expect to play well here. But I believe the so-called "Ryder Cup bump" may propel him to something special this week.
And my flier is... Eddie Pepperell. This is his first WGC, period. But he's 7th in the Race to Dubai and has been playing out of his mind this season, with two runner-ups and a win at a little event called the British Masters. There's something to be said for form over experience, and Eddie might very well prove how true that is.
As for my pick... I'd really like to take Pepperell, but I can't shake the feeling that
Molinari
will also benefit from the "bump." I know he didn't play so well at the British Masters, but I think he just needed some time to recharge after the Cup. Sheshan is a place with good memories for him, coming off a career season and a historic performance in France. I think he gets it done this week.
And we'll get to see how it all plays out starting tonight, starting at
10pm ET on GC
. (Expect some pregame coverage starting at 9:30pm though.)