Winner:
Marc Leishman
Around the wider world of golf: In-Gee Chun blitzed the field to win the LPGA KEB Hana Bank Championship; Bernhard Langer did likewise at the SAS Championship on the Champions Tour; Jared Wolfe won the Volvo Abierto de Chile on the PGA TOUR Latinoamérica; Nick Voke won the Clearwater Bay Open (and a Web.com Tour card) on the PGA TOUR China; Eddie Pepperell won the Sky Sports British Masters on the ET; and Tirawat Kaewsiribandit won the UMA CNS Open Golf Championship on the Asian Tour.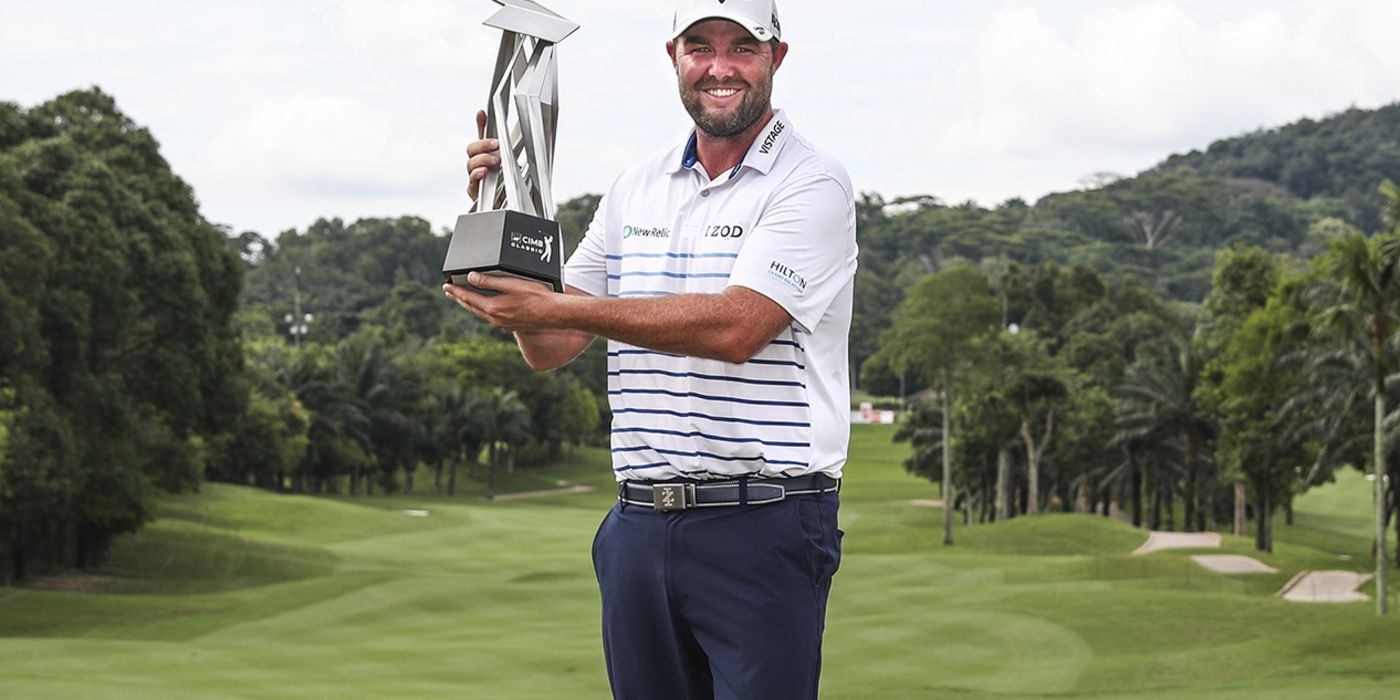 It only took five holes for Marc Leishman to make his plans for the day clear. Four straight birdies on holes 2-5 gave him a lead that he never relinquished.
And when he birdied the final hole, he left no doubt in anyone's mind that he could be trouble going forward. After all, he's won three times in the past 18 months... and the last two were five-shot blowouts. He set a tournament record (-23) at the 2017 BMW Championship and tied the record (-26) this week.
Oh yeah, the field will take notice of this one.
As for Leish, he knew exactly what his plans for the night would be as well:
"We'll sit that (trophy) in the middle of the table tonight and have a few beers and just talk about it and just have a good night with friends really. I'm looking forward to doing that tonight."
Spoken like a true Aussie. There's not much more I can add...
Well, okay. Just this one little Limerick Summary. Leish is gathering quite a collection of them!
The field knew low scores were a must—
And Leish STILL left 'em all in the dust!
Once he went five shots clear,
No one else could get near;
All their hopes for a victory went bust.
The photo came from this page at pgatour.com.