Winner:
Kevin Tway
Around the wider world of golf: Team Korea got their first UL International Crown victory on the LPGA; Lucas Bjerregaard won his second European Tour title at the Alfred Dunhill Links Championship; Ruixin Liu won for the third time this season at the Symetra Tour Championship; Nicolás Echavarría won the San Luis Championship on the PGA TOUR Latinoamérica; Kevin Techakanokboon (an American!) won the Zhuhai Championship on the PGA TOUR China; John Catlin (another American!) won the Yeangder Tournament Players Championship on the Asian Tour; and Takumi Kanaya won the Asia-Pacific Amateur Championship.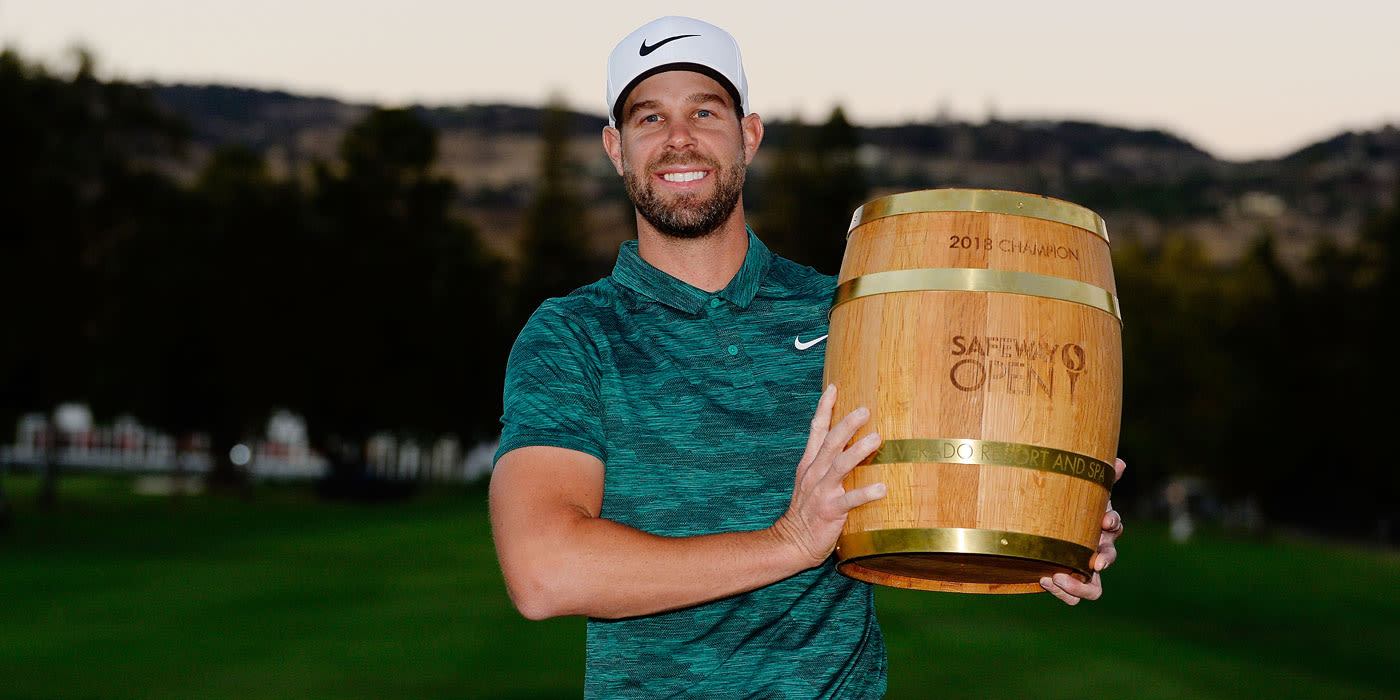 Alright, I confess:
I was far more interested in seeing the new Doctor Who episode than in the final round of the Safeway Open. (For those of you unfamiliar with Doctor Who, it's a British science-fiction show that has been around for over 50 years, the Doctor is an alien who regenerates into a new body any time they need to change actors, and this is the first time the Doctor has been a woman although they've been hinting that this was coming for around three or four years.) And in my opinion, the new Doctor did not disappoint.
Fortunately, since BBC America chose to do a global simulcast of the show, I didn't have to miss any of the Safeway's final round. Sometimes cable is a wonderful thing!
I don't know if Kevin Tway is a Doctor Who fan (
aka
a "Whovian") or not, but he certainly debuted a new episode in his own career Sunday. (Wasn't that a smooth transition? I'm proud of that one.) Tway is yet another of those "can't miss kids" who has learned the Tour is a tough place to win -- even if your dad is a major winner.
But like his dad Bob Tway, who won his first event in a playoff against a proven player (the 1986 Andy Williams Open against Bernhard Langer), Kevin claimed his first win in a playoff against two proven winners, Brandt Snedeker (9 PGA Tour wins) and Ryan Moore (5 PGA Tour wins). While Brandt struggled to hold on to his third round lead and Ryan tied the best round of the day (-5), Kevin calmly shot -1 in the windy conditions to make a three-way playoff.
And then all he did was birdie all three playoff holes to grab his first win.
I thought the most telling thing Kevin said after the round was that his dad had been telling him he was good enough to win... but he didn't really believe it until he actually did it Sunday. I don't believe in the old "floodgates" theory, but I can't help thinking that his playoff performance -- three birdies under pressure -- may be the start of some really good performances the rest of this year.
And if I can help kick that streak off with his very first Limerick Summary? Well, I'm glad to help.
The seventy-five holes it took
For Kevin to get his first look
At a victory weren't bad.
The birdies he had
Could be signs that good fortune's afoot.
The photo came from this page at pgatour.com.