Winner:
Matt Kuchar
Around the wider world of golf: Gaby Lopez got her first win at the Blue Bay LPGA; Vijay Singh won the Schwab Cup Championship on the Champions Tour, but Bernhard Langer got his fifth Schwab Cup; Lee Westwood broke a four-year drought at the Nedbank Golf Challenge on the ET; Tatsunori Nukaga won the Mitsui Sumitomo VISA Taiheiyo Masters on the Japan Golf Tour; and Clodomiro Carranza won the Neuquén Argentina Classic on the PGA TOUR Latinoamérica.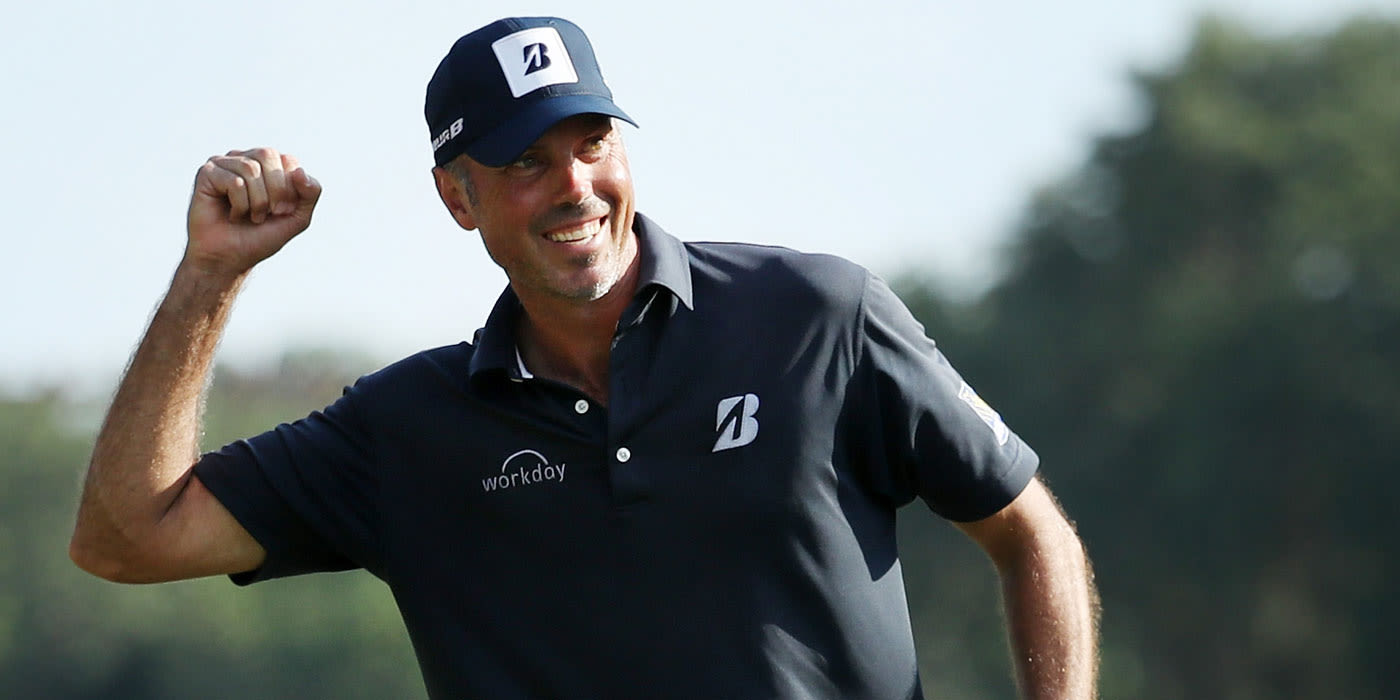 It was a weird bit of symmetry. Lee Westwood had won his last tournament on 20 April 2014. So had Matt Kuchar -- exact same day.
And here we were, around four and a half years later. Lee finally broke his drought in South Africa, and Matt broke his in Mayakoba -- exact same day.
The wins themselves weren't quite the same though. Lee posted a dominating four-stroke win.
Matt started the day with a four-stroke lead... but things went a bit downhill after that. He toughed it out down the final stretch to squeak out a one-stroke win over Danny Lee.
Still, after four winless years, it's hard to find fault with Matt's performance. Lee broke down with emotion after his win, expressing how hard it can be when you don't know if you'll ever do it again. The players around Lee struggled down the finish, while Matt wasn't so lucky. A number of chasing players shot four, five, six, even eight-under while Matt could only muster two-under.
Nevertheless, a win's a win and the trophy isn't sized by the margin of victory. A couple of rough seasons have finally given way to victory for Matt, so he gets a fresh Limerick Summary and a wish for a bright 2019. (Lee gets the wish as well, though without the limerick. But I look for him to snag one of his own in 2019.)
And so Kuchar broke through a long drought
But the outcome was not without doubt.
Though he led it by four,
Loose play opened the door;
Just a single shot let him win out.
The photo came from this page at pgatour.com.