Winner:
Bryson DeChambeau
Around the wider world of golf: Nasa Hataoka picked up her second LPGA win at the TOTO Japan Classic; Justin Rose successfully defended his title (and regained the OWGR #1 spot) with a win at the Turkish Airlines Open on the ET; and Shaun Norris won the HEIWA PGM Championship on the Japan Golf Tour.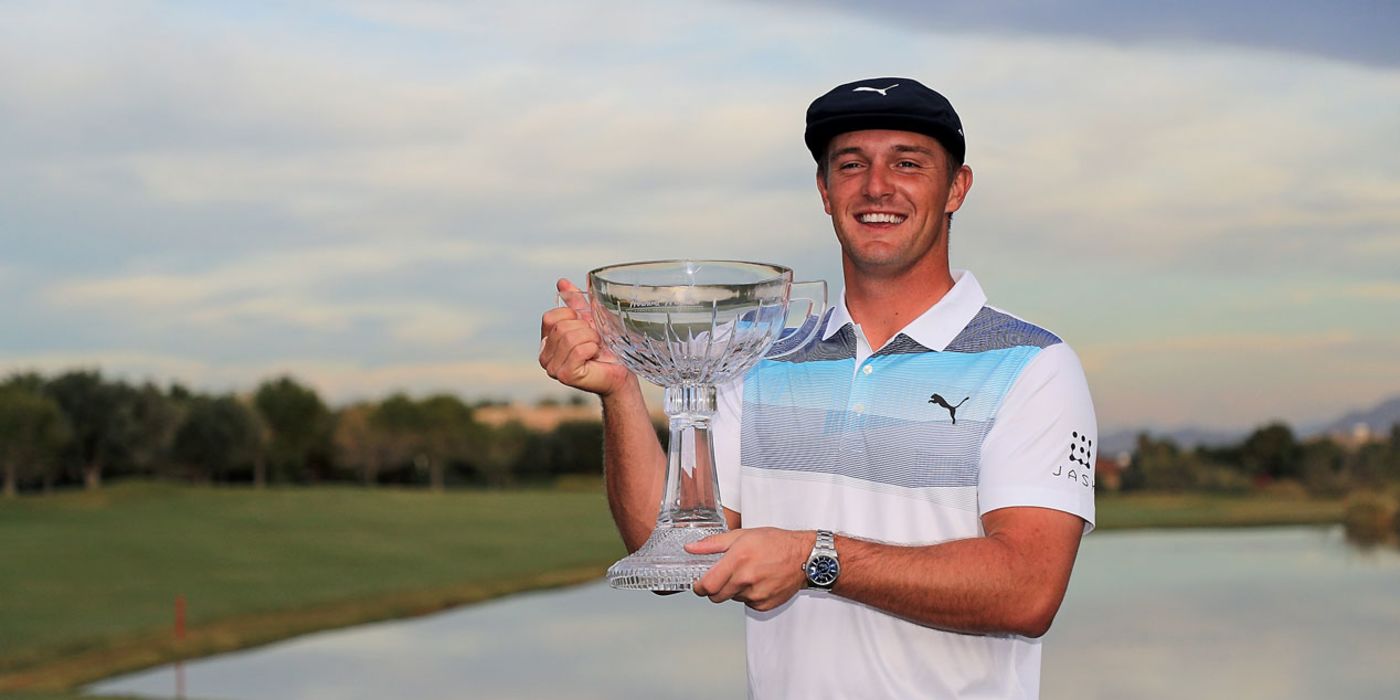 A lot of folks tease Bryson DeChambeau for his "scientific approach" to the game, but the laughter is starting to sound a bit strained.
Yeah, I know he had a bad Ryder Cup. (It was sort of a thing for the US team. I'd rather not talk about it.) But the Golf Machine has now won three of his last five tournament starts, and he's three-for-three when holding at least a share of the 54-hole lead. It's his fifth win in just 68 starts. And there are some pretty strong wins in there, with two of them being FedExCup Playoff events and another at Jack's Place. That's no laughing matter.
Not only did Bryson chalk up his fourth win this year, but he'll rise to OWGR #5 this week. And while I don't think he'll continue to win at this rate indefinitely, he's certainly proving that he intends to remain part of the conversation about the best young players.
And if he keeps this up, we may soon hear the AJGA players talking about the COR of flagsticks.
But I must say... if he keeps this up, it may become a bit hard to keep coming up with new material for these Limerick Summaries. Still, I was pretty good at math and physics in school, so I do enjoy a challenge!
The Golf Machine's fourth win this year
Announced to the field, loud and clear,
That he's going nowhere.
They'll be pulling out hair
If they're hoping he'll just disappear!
The photo came from this page at pgatour.com.
[UPDATE:
It wasn't until I started doing the RGWR for this week that I realized Bryson actually has FOUR wins this year. As a result, I've corrected this post and the Limerick Summary. Sorry, Bryson -- didn't mean to cheat you out of a win!
]