Winner:
Matt Kuchar
Around the wider world of golf: Charley Hull won the Fatima Bint Mubarak Ladies Open, the first LET event of the season.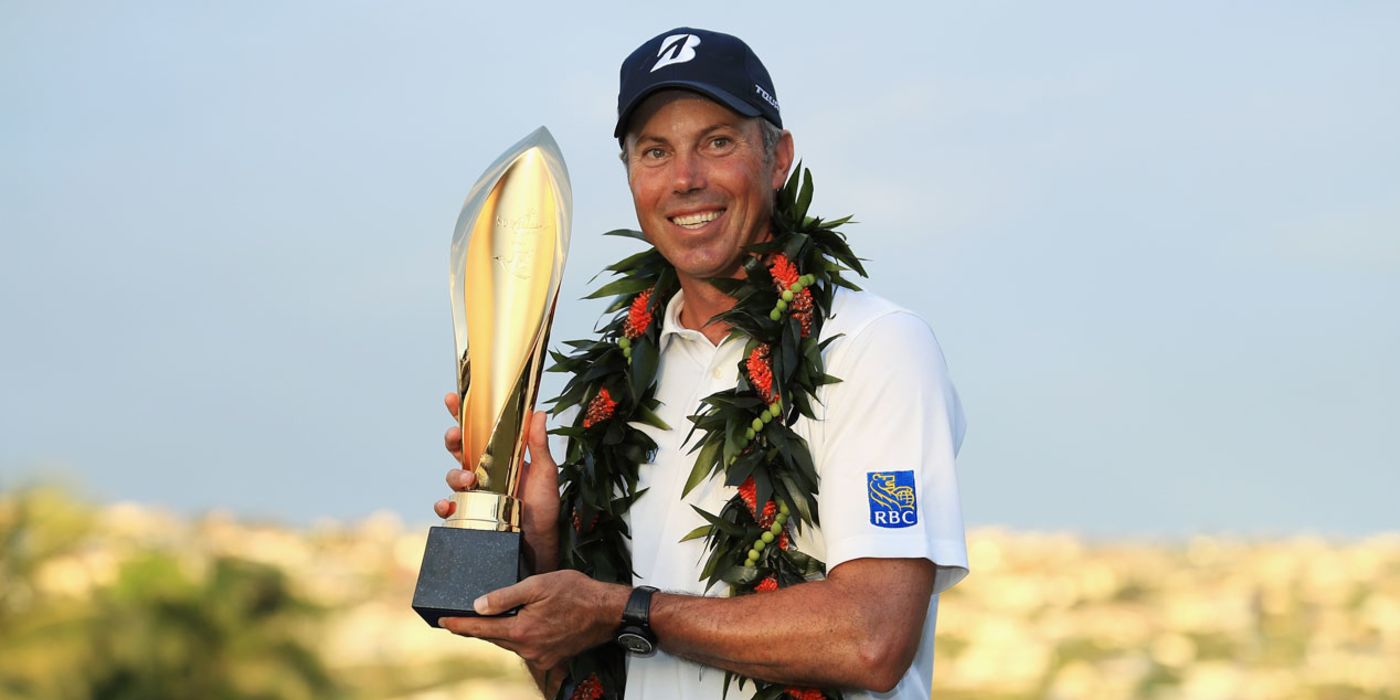 An ice storm took out our power and TV for nearly 18 hours on Sunday, so I only got to see Kuchar's final couple of holes at the Sony. But ultimately I guess it was his final holes that told the whole story.
Matt started the week with back-to-back 63s and finished with back-to-back 66s. He had the lead going into the final round. But three bogeys in his first five holes -- three times more bogeys than he had made in the first three rounds -- might have spelled the end of his bid before it even began.
But it didn't. Shooting five-under on the back nine put the tournament out of reach to the other players, and Matt picked up his second win in three starts.
It seems the ocean breeze brings out the shark in our quiet little Kuchar. Who knew?
Now the question becomes whether a 40-year-old Matt Kuchar is ready to chew up the competition in some big events this year. I don't know yet, although this is certainly a great start to a season where the big events come hard and fast. But one thing I do know -- two Limerick Summaries in three starts bodes very well for his limerick collection.
So Kuchar's on top once again.
When he plays near an ocean, he grins
As he sprints to the front
Of the field. Let's be blunt:
All he lacks is a big dorsal fin!
The photo came from this page at pgatour.com.