Winner:
Keith Mitchell
Around the wider world of golf: Sung Hyun Park won the HSBC Women's World Championship on the LPGA; Mark O'Meara won the Cologuard Classic on the Champions Tour; and Kurt Kitayama won the Oman Open on the ET.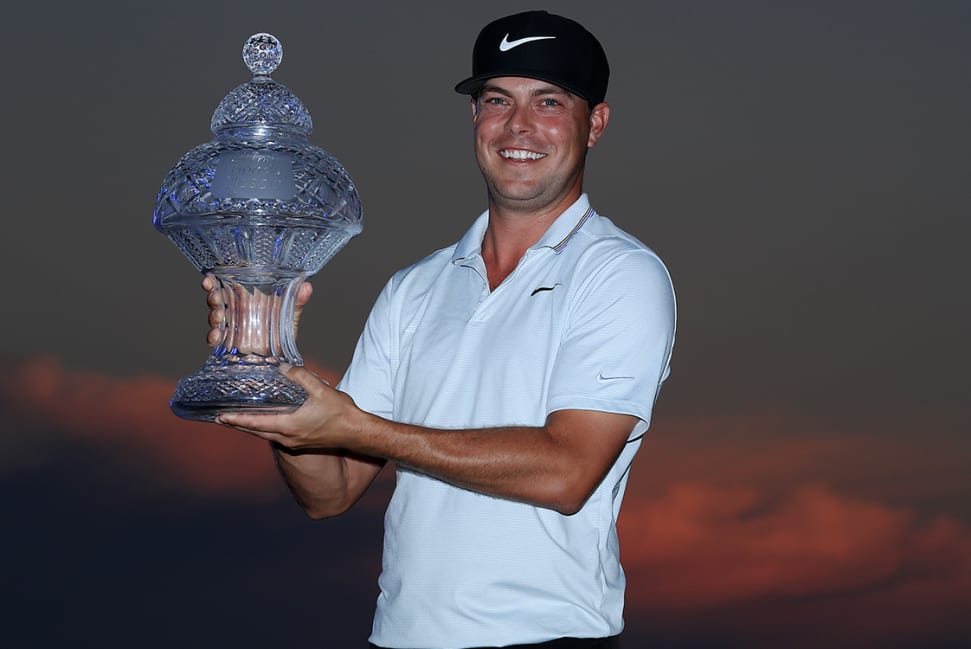 First, my Tuesday Twofers update: I picked Justin Thomas (T30) to win and Rickie Fowler (T2) to Top10. I'm beginning to think JT is just tired -- either that or he doesn't like me. But I continue to do pretty well with Top10 finishes:
Winners: 2 for 9
Place well (Top10): 7 for 9 (4 Top5 finish, 3 more Top10s)
Overall Top10s: 12 of 18 (6 Top5s, 6 more Top10s)
I don't feel too bad about missing the winner this week, though. I doubt anybody had Keith Mitchell on their radar. He hasn't won on the PGA TOUR Latinoamerica or the Web.com Tour, although he's had some Top5 showings on both.
He got another Top5 this week at the Honda. It was just the best Top5 available.
You have to feel good for him about this win. He missed his final putt on the Web.com Tour last season, and that cost him a Tour card. Then on Sunday he started his final round with two bogies...
And shot four-under on the last seven holes (one-under through the Bear Trap!) to win the tournament outright and get that Tour card he has so desperately wanted. All he did was beat Rickie and Brooks Koepka, who were charging down the stretch themselves.
Yes, a feel-good story if ever there was one.
So now Keith gets a Tour card, a huge paycheck, a bunch of exemptions into big tournaments (can you say
Augusta
?) and, best of all, a shiny new Limerick Summary to commemorate the whole thing. Yes, definitely a feel-good story.
The Bear Trap was snapping all day
Till Mitchell proved he came to play.
Four-under in seven;
That must feel like heaven!
It's how Keith put this one away.
The photo came from this page at pgatour.com.