Winner:
Rory McIlroy
Around the wider world of golf: Guido Migliozzi won his first ET title at the Magical Kenya Open presented by Absa; Diksha Dagar won the Investec South African Women's Open for her first LET title; and Kelly Tan won the Florida's Natural Charity Classic on the Symetra Tour.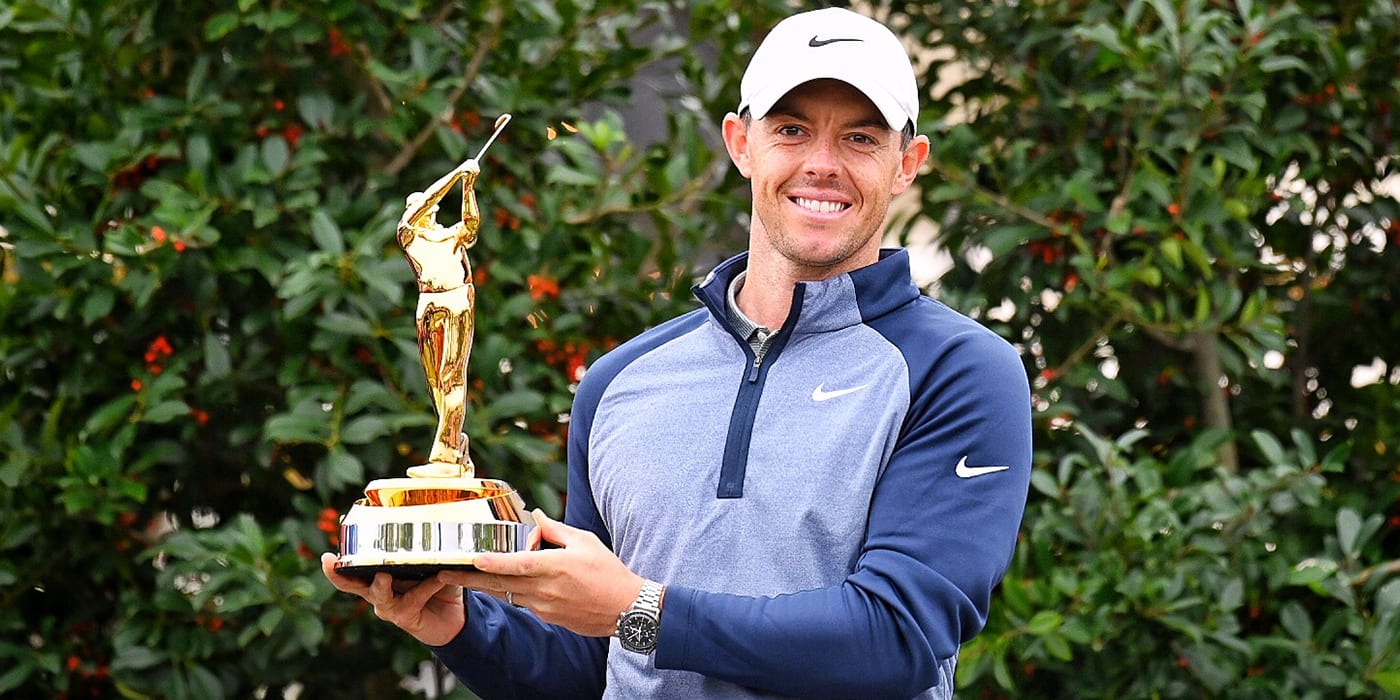 To start, here's my Tuesday Twofers update: I picked Francesco Molinari (T56) to win and Ian Poulter (T56) to Top10. Let's just say... not a particularly good week for me. My record for 2019 so far:
Winners: 2 for 11
Place well (Top10): 7 for 11 (4 Top5 finish, 3 more Top10s)
Overall Top10s: 13 of 22 (6 Top5s, 7 more Top10s)
This is twice I've picked winners but a week early. I picked Justin Rose the week before he won, and last week at the API I had Rory to win and J-Day to Top10. (That pairing would have netted me two correct picks this week.) So close and yet so far away...
Jim Furyk nearly stole Rory's thunder this week with that -2 run on 16 thru 18. But Rory knew when Jim posted -15 in the clubhouse, and matched his -3 on the back nine Sunday afternoon to beat Jim by one and make the finish one to remember.
Rory made a lot of history with this win, beginning with him becoming the first Irishman to win THE PLAYERS. But I'm sure the biggest thing for him is breaking that run of Top6 finishes without a win.
That and adding another Limerick Summary to his haul, of course.
St. Patrick is smiling, I'm sure,
'Cause Rory at last found the cure
For coming up winless.
I'm guessing the Guinness
Will flow with a joy that is pure.
The photo came from this page at pgatour.com.