It's time again for my weekly exercise in futility. This week I'm picking for the Wells Fargo Championship.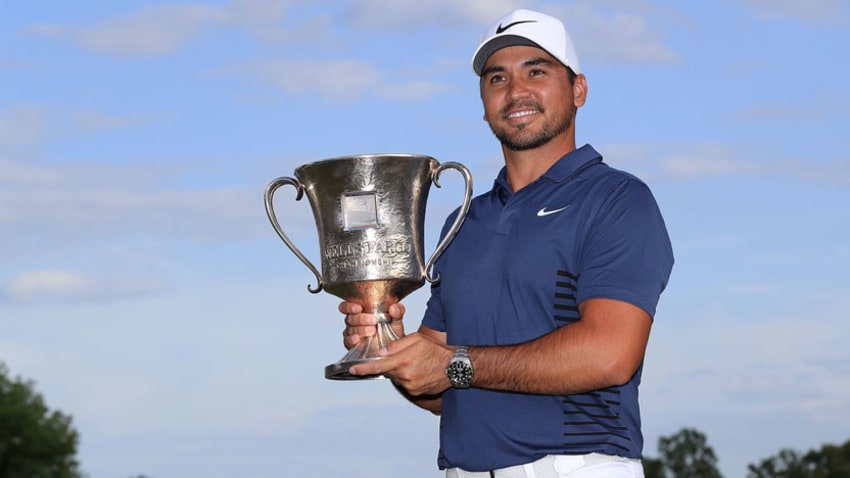 The defending champion is Jason Day, and the defending course is Quail Hollow Club in Charlotte NC, home of the Green Mile which GC says has been the hardest three-hole stretch on the PGA Tour every year since 2007.
I know I say this every year, but I think it's worth repeating. For those of you who don't know, the Green Mile (holes 16-18) gets its name from the book (and movie) of the same name by Stephen King. In that book, the Green Mile is the nickname for Death Row, the final trip from a convict's jail cell to the electric chair. The floor is covered in green linoleum, hence the name.
And that name is appropriate. Many a pro has seen his dreams of victory killed on Quail Hollow's final three holes.
But enough of that. It's time for my picks to take their own journey down the Green Mile and hopefully not kill my hopes.
My Top10 pick this week is Rory McIlroy. Rory definitely has the game to get it done, having done so twice already (2010 & 2015). In fact, the 2010 victory was his maiden win on the PGA Tour and he got it in a playoff with Rickie Fowler and D.A. Points. But I wonder how much his performance at Augusta may have set him back emotionally. I expected him to struggle this year, simply because he carried so much baggage into the Masters that it was going to test his new mental approach. I don't expect any setbacks to be permanent; I'm just not certain he's had enough time to recover yet. But his PLAYERS win before the Masters should help him somewhat.
And my winner is Rickie Fowler. Rickie has won once at Quail Hollow (2012). Like Rory it was his maiden win on the PGA Tour... and he got it in a playoff over Rory and D.A. Points. (Quail Hollow has not been kind to D.A. Points!) Rickie also has a win earlier this season at Phoenix, a place where -- like Rory -- he carried significant baggage about his past performance. I'm hoping that success will help him regain his footing at Quail Hollow.
I can't help but feel that both players are primed to play well the rest of this year, and I know that both are focused on major wins. But good showings down the Green Mile could help both players as they head to Bethpage in a couple of weeks, and could be just the thing to get them over the hump in a major.
PGATOUR LIVE begins streaming at 7am ET, and
GC picks up the TV coverage at 2pm ET on Thursday.
I'll be watching!