The Champions Tour finally gets its major season underway with the Regions Tradition.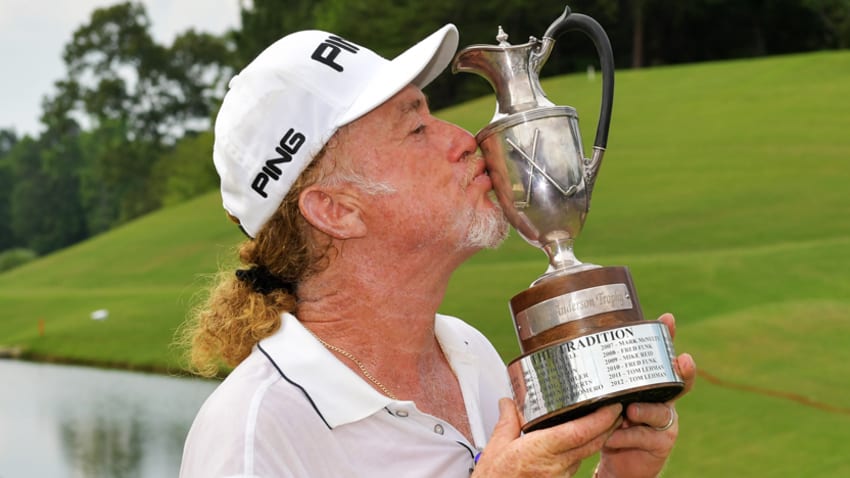 Not only is Miguel Angel Jimenez defending at the Tradition this week, but his win last year was his first Champions Tour major. In fact, it was his first major, period. (Hard to believe, isn't it?)
The Tradition is played on the Founders Course at the Greystone Golf & Country Club, which is a par-72 course that can play nearly 7300 yards from the tips. This is the event's fourth year at this venue; Bernhard Langer both won the 2016 and 2017 editions.
Of course, the big question is whether Langer can make it three out of four. His finishes this year, while not as dominant as some might have expected, are still better than most -- T3, 1, T2, T5, T14 and T15. He leads the Schwab Cup standings going into this week but Scott McCarron (#2 in the Schwab race) has two wins and a lot of Top5s. Jimenez has only one Top5 -- admittedly, that's a win -- but it could be tough going against those two juggernauts.
Still,
those are the three top picks in the PGATOUR.com power rankings
, so we could be looking at a pretty exciting weekend as Jimenez tries to defend.
The Regions Tradition gets underway today on GC at noon ET.
Better get your popcorn ready!