My weekly ritual continues. It's time to make my picks for the AT&T Byron Nelson.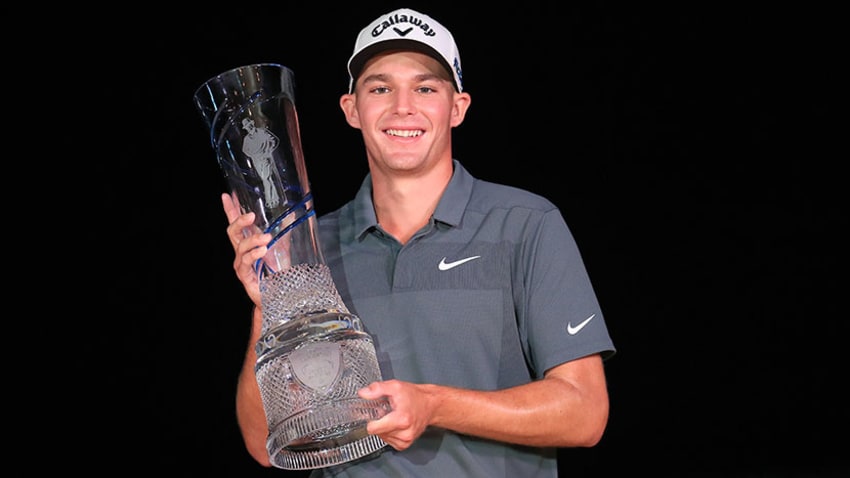 The Trinity Forest Golf Club in Dallas TX is a par-71 course that plays to just over 7370 yards. Although that sounds daunting, Trinity's only real defense is the winds, and if they don't show up...
Let's just say that scores are usually pretty good there.
Aaron Wise is the defending champion this week. Wise is defending his first PGA Tour victory and will be the favorite for a lot of fantasy players this week. Not for me, though -- there are too many good players in the field who are in better form going in.
I'm not sure I've picked any of those, however. I guess we'll find out soon enough.
My Top10 pick this week is Charles Howell III. He finished T9 at the event last year, and he's played okay this season, although he's missed his last two cuts. But it's amazing how coming to a familiar track, one where you've played well, can quickly turn your game around. I'm hoping he'll get that boost this week.
And for my winner I'm taking Pat Perez. Yeah, this pick is a bit off the map because he's coming back from a calf injury. Last week at the Wells Fargo he was in the mix until a final round 74 dropped him to a T8 finish. But Pat has a tendency to play some of his best golf when he's on the comeback road -- perhaps because he feels less pressure to perform -- so I'm thinking Trinity may be a good track for him this week.
My gut feeling is that we'll see an unexpected winner this week, so I'm not going with any of the big names. I suspect they'll have their minds on next week's major... and this isn't a particularly good track to prepare for Bethpage.
GC's official coverage begins at 3:30pm ET on Thursday
(the
PreGame
will likely begin earlier) while PGA TOUR LIVE begins at 8am ET.