If Brooks Koepka thought he was tired after three majors, just imagine if he was on the Champions Tour. Their last three majors happen every other week for the next three events! This week, it's the US Senior Open.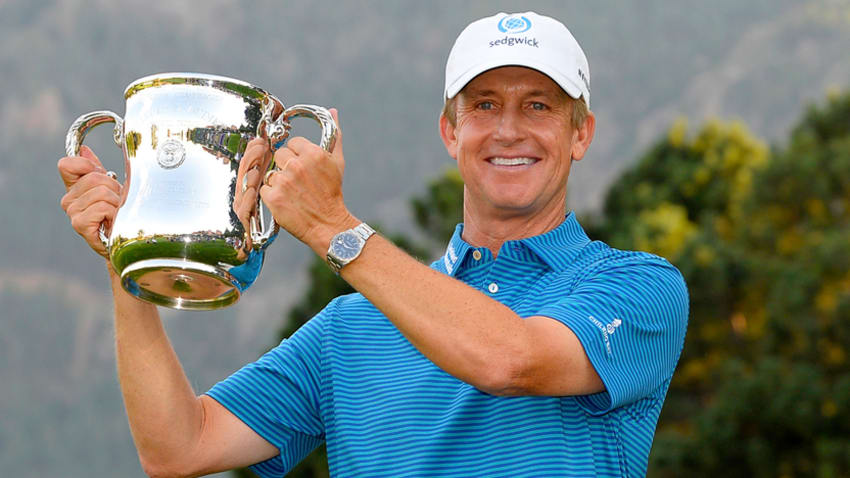 The defending champion is David Toms, but the course where he'll defend is entirely different from last year. He won at the Broadmoor Golf Club in Colorado Springs (over 6000 feet above sea level) but this week the Tour will play Warren Golf Course at Notre Dame (between 700 and 800 feet). Among other things, that will certainly affect driving distance.
While I don't know the exact figures the USGA will use this week, the Warren GC site says the championship tees usually play as a par-71 measuring 7020 yards. I won't be surprised if that's reconfigured to a par-70.
The first two majors of the year were won by Steve Stricker (the Tradition) and Ken Tanigawa (the Senior PGA). Personally, I favor Scott Parel to win this week. (And no, this isn't a Twofer Tuesday pick. I'm just saying...)
Remember that since this is a USGA event, FOX will be carrying the event.
FOX1 will begin their coverage on Thursday at 3pm ET.
The USGA streaming at
usga.org
will start at 11am ET that day.