How would I describe Twofer Tuesdays lately? An Old Testament character said it best: "Vanity of vanities, all is vanity." Nevertheless, I'm gonna try again.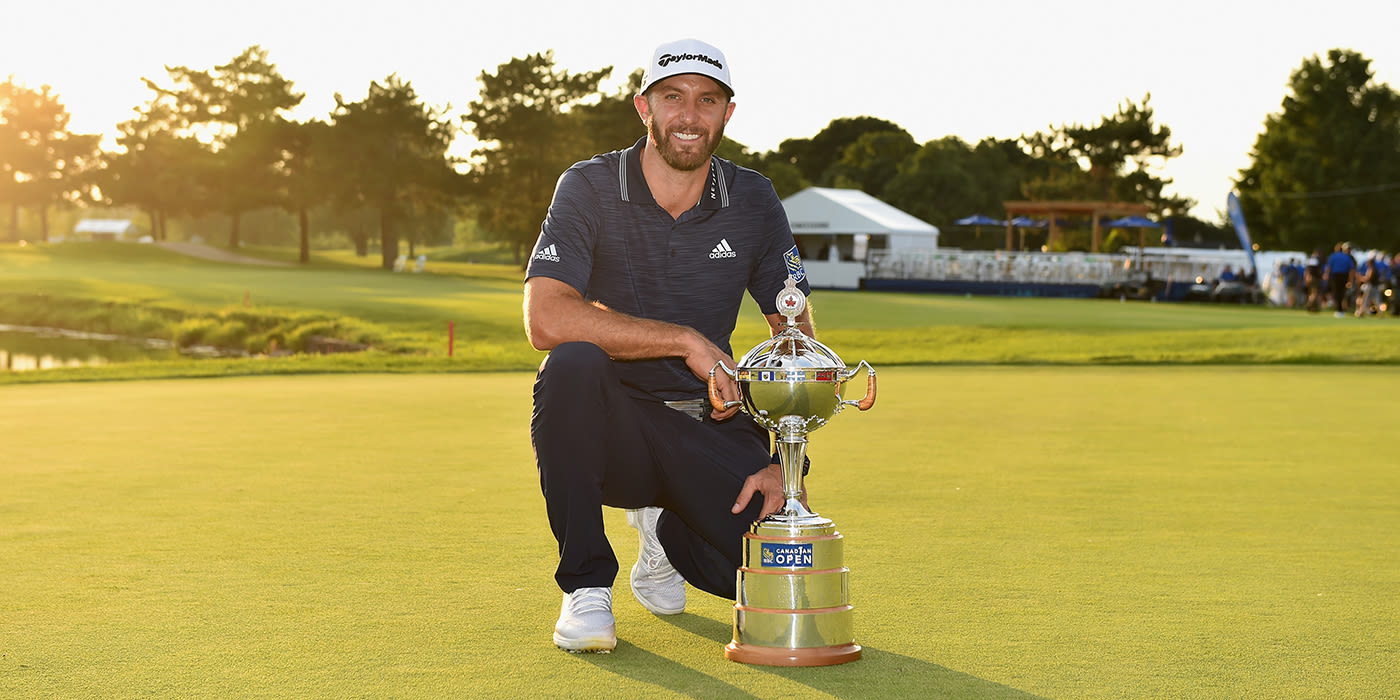 The RBC Canadian Open has been moved this year. It's nearly two months earlier in the schedule -- before the US Open instead of after the Open Championship. Will that make a difference in who plays well this time around?
I have no idea. But then, my recent record says I haven't had any idea for the last several weeks!
Moving on...
Because RBC is the sponsor, there are a number of bigger names in the field -- they have sponsorship deals with RBC -- so we'll be seeing players like DJ (the defending champ), Graeme, Jim, Webb, Matt and Brandt, to name a few. So the field will be pretty strong.
As for the venue, Hamilton Golf & CC plays at 6966 yards and a par of 70. It's over a century old but it still stands up well, being one of those courses where both bombers and "accuracy players" can win. However, it hasn't been particularly kind to Canadians.
Let's make a couple of picks and see how they do this week.
My Top10er is Corey Conners. I know, he's an unusual choice but I think a Canadian will at least give the title a run and Corey is #23 in FedExCup points and 6th in GIR. And while he's missed a lot of cuts this season, he's only missed one since winning the Valero Texas Open in April. I can't help but feel he'll be low Canadian this week.
And my winner is -- shocker here, folks -- Dustin Johnson. DJ is the defending champion, of course, but I know he's looking toward the US Open. (Yeah, he wants a piece of Brooks, and we all know it.) So I expect him to be extra sharp this week.
So three are my picks. Perhaps I haven't put as much thought into them as I have other weeks... but then again, thinking hasn't particularly helped me. Come to think of it, going with my gut hasn't worked either. But the law of averages has to play in my favor eventually, don't you think?
GC's coverage begins Thursday at 3pm ET
while PGA TOUR LIVE's stream starts at 7am ET.