Time to try my luck again, I guess. This week's Twofer Tuesday picks center around the Rocket Mortgage Classic.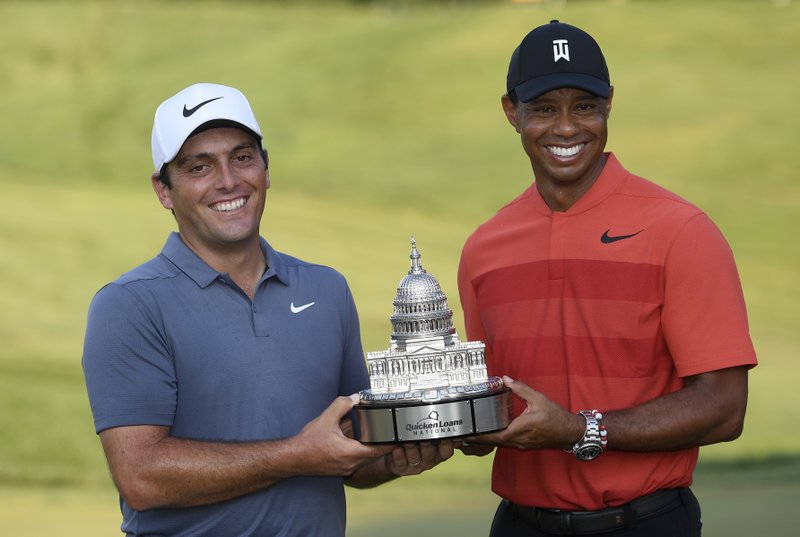 The Rocket Mortgage Classic is a new event for the PGA Tour. It replaces the Quicken Loans National (same sponsor), becomes a full-field event and moves from Washington DC to Detroit MI. Technically I guess that makes Francesco Molinari the defending champion, but it's going to be a very different course.
Detroit Golf Club is a par-72 course playing over 7300 yards. It's a Donald Ross design with poa greens. (The pros have been putting on poa greens for a couple of weeks now, so they should do pretty well.) The course is actually made up of two courses -- it uses 17 holes from the North Course and one hole (the par-3 fourth for the pros) from the South Course.
So let's not beat around the bush any longer. It's time to make my picks!
My Top10er is Chez Reavie. I know that the guy who just had his best major finish two weeks ago (T3 at Pebble) and won this past week is probably a bit tired. But he's been playing reasonably well all year and seems to be riding a streak of confidence. As far as I'm concerned, it only has to hold out for one more week. He can take a rest later!
And my winner is Xander Schauffele. Xander has only played two of the last four weeks, joining Reavie with a T3 in his last start at Pebble. With two wins in this wraparound season and his last win coming in January, I figure he's due for another title run.
Since this is a new course for all the pros, this should be a pretty level playing field. We may very well see another surprise winner, given that this course shouldn't play all that long. (It's a par-72, after all.) But since my picks haven't been doing very well lately, I suppose
any
of my picks that pan out this time will be a surprise!
GC's coverage begins Thursday at 3pm ET
and PGA TOUR LIVE starts streaming at 7am ET.