My weekly horror show is back. This Tuesday, I'm picking from the Travelers Championship field.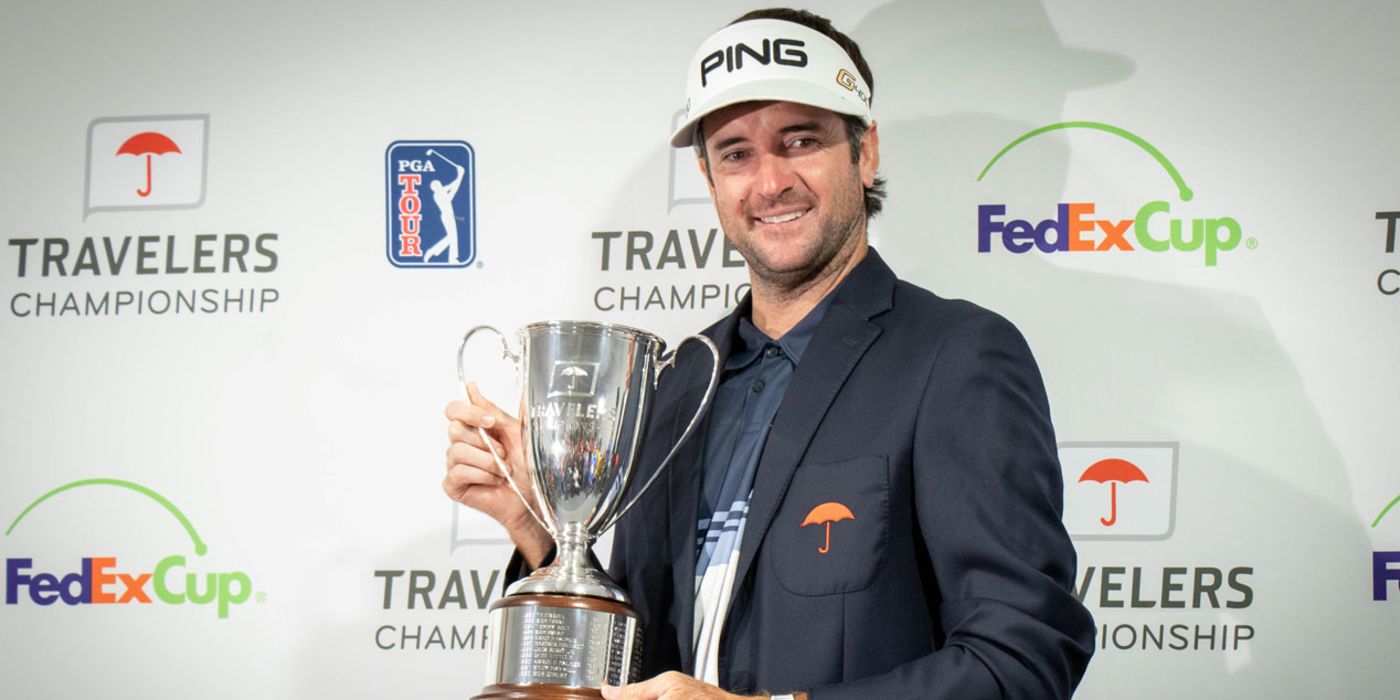 Wow, has it really been a whole year since Bubba won a tournament? Indeed! Bubba's streaky play put him in the winner's circle three times in 2018, and the Travelers was the last of his streak.
TPC River Highlands lends itself to streaky winners though. A par-70 measuring only 6841 yards, it's the site of Jim Furyk's 58 in 2016. However, the shorter length isn't the only reason for the sometimes unpredictable winner. Its position in the schedule, traditionally right after the US Open, means the big names are often absent -- and their decision to rest gives the rest of the field a better chance.
This year, however, that's less of a factor. While Woodland and Rose are taking a break, Brooks Koepka has elected to give the field a collective heart attack by teeing it up again. While the Beast teed it up last year after his second US Open win, he only posted a T19. And non-major or not, you have to figure he's gonna have some pent-up energy he'll want to expend this year!
Plus he's certainly not the only big name in the field this week. Day, Spieth, Molinari, Leishman, Oosthuizen, DeChambeau -- it's a who's-who of big names looking for some respect after getting left in the surf -- er,
dust
last week.
So who should I pick this time? I'm stepping way outside the box with these picks...
For my Top10er I'm certainly stepping outside the box with Matthew Wolff. Wolff is in the field on a sponsor's exemption and I think the new pro could surprise a lot of people this week. And coming off the NCAA Division I individual title and a victorious run at the Palmer Cup, I think he'll be ready to test himself against the big boys.
But for my winner I'm stepping even farther outside the box -- I'm taking the newest amateur to turn pro, Viktor Hovland. In yesterday's Limerick Summary I was trying so hard to remember to mention Emily Toy's victory at the Women's British Amateur that I completely forgot to give Viktor a shout-out for beating the amateur scoring record of 270 set by Jack Nicklaus way back in 1960... by two strokes! I don't think Viktor has to prove he can compete; his T12 finish at Pebble already proved that. But he's clearly got the game to handle TPC River Highlands, so why not show off a bit?
I realize that picking two brand new pros isn't the most intuitive way to improve my record. But when I can't even get a Top10 by picking Tiger and Phil on a course they both love, it's clear I need to try a new strategy. I certainly can't do any worse.
GC's coverage starts Thursday at 3pm ET.
PGA TOUR LIVE starts streaming at 7am ET. And I've already started chewing my fingernails...