The men are back at it this week... and so am I. It's time for the US Open Twofer Tuesday.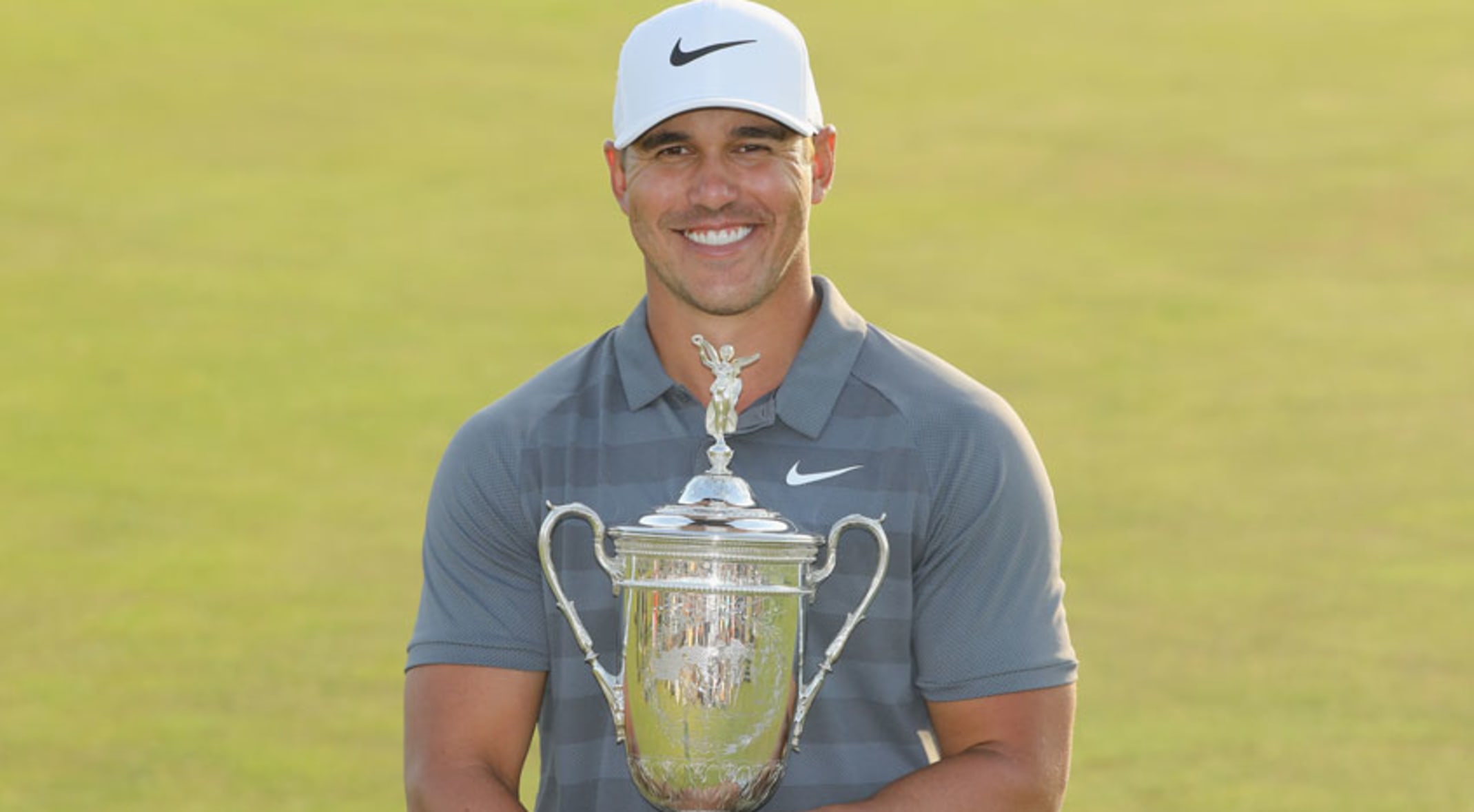 The venue? That's Pebble Beach, hosting for the sixth time. At 7075 yards, this par-71 is the shortest of the major tests but the small greens and ocean winds can make it a real bear to score there. Right now the conditions are gorgeous, but no one can guarantee we won't see some kind of interference from the weather before this thing is done.
The two-time defending champ? That's Brooks Koepka. He finished T50 last week but that hardly means anything in the grand scheme of things. He's the two-time defending champion, for Pete's sake! A win this week will make him the first three-peater since Willie Anderson back in 1905. (Just for the record, Anderson won four times from 1901-1905.) And you can be sure Brooks is aware of that and would
love
to become a legend in his own time.
And he would. That's no exaggeration.
My record in the Twofer Tuesday picks has been abysmal over the last few months. I've tried everything I can think of to break out of this rut, but to no avail.
If I was picking on form, I'd take Brooks and DJ (which one I'd pick to win and which to Top10 would vary, depending on the day).
If I was a bit of a gambler, I'd take Rory to win (despite the difficulty of winning in back-to-back weeks, especially when the second is a major) and Jordan Spieth to Top10 (since he seems to be getting his form back).
Wouldn't it be cool to see Rickie Fowler or Matt Kuchar drop that "best player without a major" label?
And that doesn't even touch the international contenders like Tommy Fleetwood or Francesco Molinari!
However, none of these approaches has worked so I'm just gonna go with the best stories.
My Top10er is Phil Mickelson. After six runner-up finishes Phil still needs this major for the career Grand Slam. But Pebble is a great fit for him. Given the length of the course, he won't need the driver in order to hit those bombs he loves. While he admits that the US Open layout won't be the same as the AT&T Pro-Am, the fact remains that he won that event earlier this year and is very much at home on this course. And don't overlook the history here -- Sam Snead didn't get the career Grand Slam because he couldn't nail the US Open either. Phil could make some serious history this week.
And my winner is Tiger Woods. As much as I'd like to see Phil get that career Grand Slam, the Masters has rejuvenated Tiger's belief that he can still win majors. Pardon the pun, but the Woods irons are the key this week; since he won't need that driver any more than Phil, his distance control will determine his success. He too has a bit of history with Snead on the line -- a win this week and Tiger ties Slammin' Sam's win total, and does it at the major Sam never won. And a 16th major suddenly changes the dialogue about the Nicklaus chase.
So we'll see if pure sentimentality can get me a winner where logic and stats haven't.
Remember that FOX has the broadcast rights to all the USGA events.
Thursday's broadcasts run from 12:30pm-7:30pm ET on FOX1
while USGA.org will stream from 10:30am-9:30pm ET.
You can find the complete list of televised and streaming windows at this page at usga.org
.