The LPGA's new Dow Great Lakes Bay International team event started on Wednesday... and it gave us a surprise storyline.
And no, it wasn't the Korda team. We expected them to play well.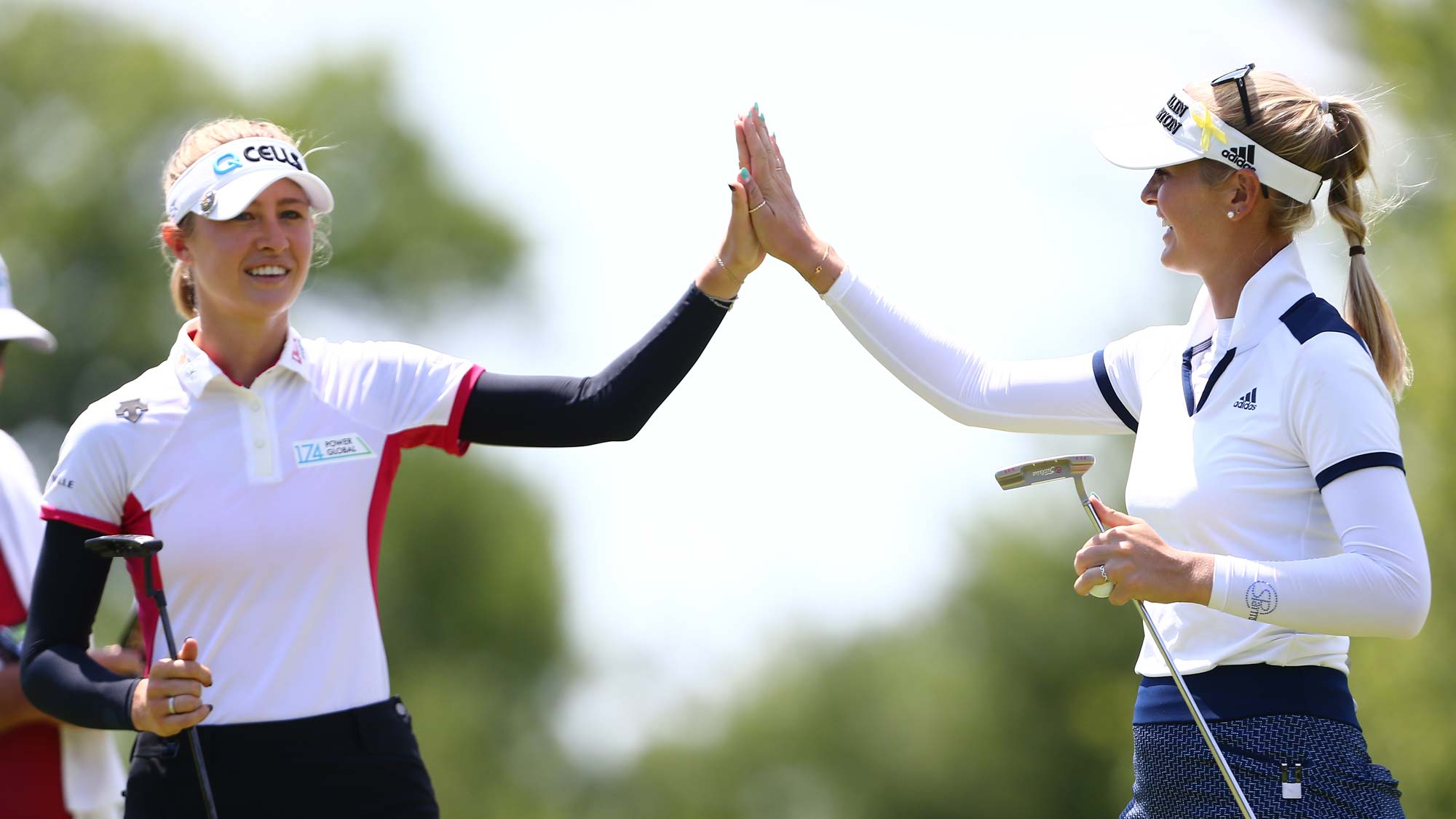 Nor was it the Canadian Team of Brooke Henderson and Alena Sharp. (Although I was surprised that I couldn't find a team picture of them, despite them leading the event!)
No, the surprise is the second-place team, Paula Creamer and Morgan Pressel, a shot back after the first round of alternate shot. (Today they'll be playing best ball, then alternate shot again Friday and they'll finish with best-ball Saturday.)
As Creamer told LPGA.com
:
"We're best of friends, we've played a lot of team events together, so it's nothing new for us to be able to come out here. We haven't played alternate shot for a little while, and when we have played it in the past, it's always match play and you never have to finish. Out here you actually have to shoot a score, which is a little bit different."
Why do I say this is such a surprise?
Because this is a Solheim Cup year, and neither player is on the points list. I'm not sure they're even in the same city as the points list! But if they continue to play like this -- they're two strokes up on the Kordas, expected to be our strongest team this year -- Juli Inkster may soon find herself with a difficult decision.
Both players have been stalwarts for the US Team in the past, but neither has played particularly good golf over the last couple of years. If they continue to play well, and especially if they manage to win this event, Juli could find herself evaluating a couple of wild cards she didn't expect to have.
Granted, that would be a good problem for the captain to have. But it's certainly not one she expected... and the Solheim Cup is only a couple of months away.
Don't you just love team events?