Just a day after going 18 for 18 Senior OPEN cuts
, Tom Watson announced that this would be his last Senior OPEN.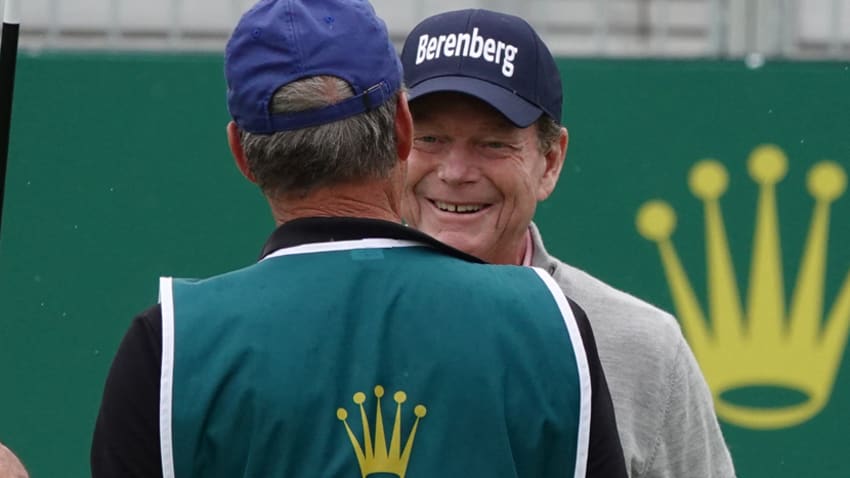 Tom said he just wasn't long enough to compete anymore so there was no reason to keep trying. I guess I can see that. If you're used to winning and now you're just trying to make the cut, that could be a tough pill to swallow.
I suspect Mark Rolfing may have been closer to the mark though. He noted that Tom is the primary caregiver for his wife Hilary, who is fighting pancreatic cancer.
The Kansas City Star posted an article last year about the battle
(it says that it was updated in April) but I haven't found any recent news about how she's doing.
Still, you can't help but think he simply doesn't want to travel so much now, that he'd rather be home with Hilary. Pancreatic cancer has the highest mortality rate of any cancer, and I doubt fighting to make cuts can compete with spending every possible moment with her that he can. It's not only understandable, it's what you would expect from two people in love.
And since he said he probably won't play more than a handful of other events going forward... well, it just makes sense.
But we're all going to miss seeing Tom out on the links. Hopefully he and Hilary will get to spend even more good times together now.