GC caught US Solheim Cup Captain Juli Inkster and vice-captain Pat Hurst following the US players at the Dow Great Lakes Bay International's third round on Friday.
They seemed particularly interested in Morgan Pressel and Paul Creamer.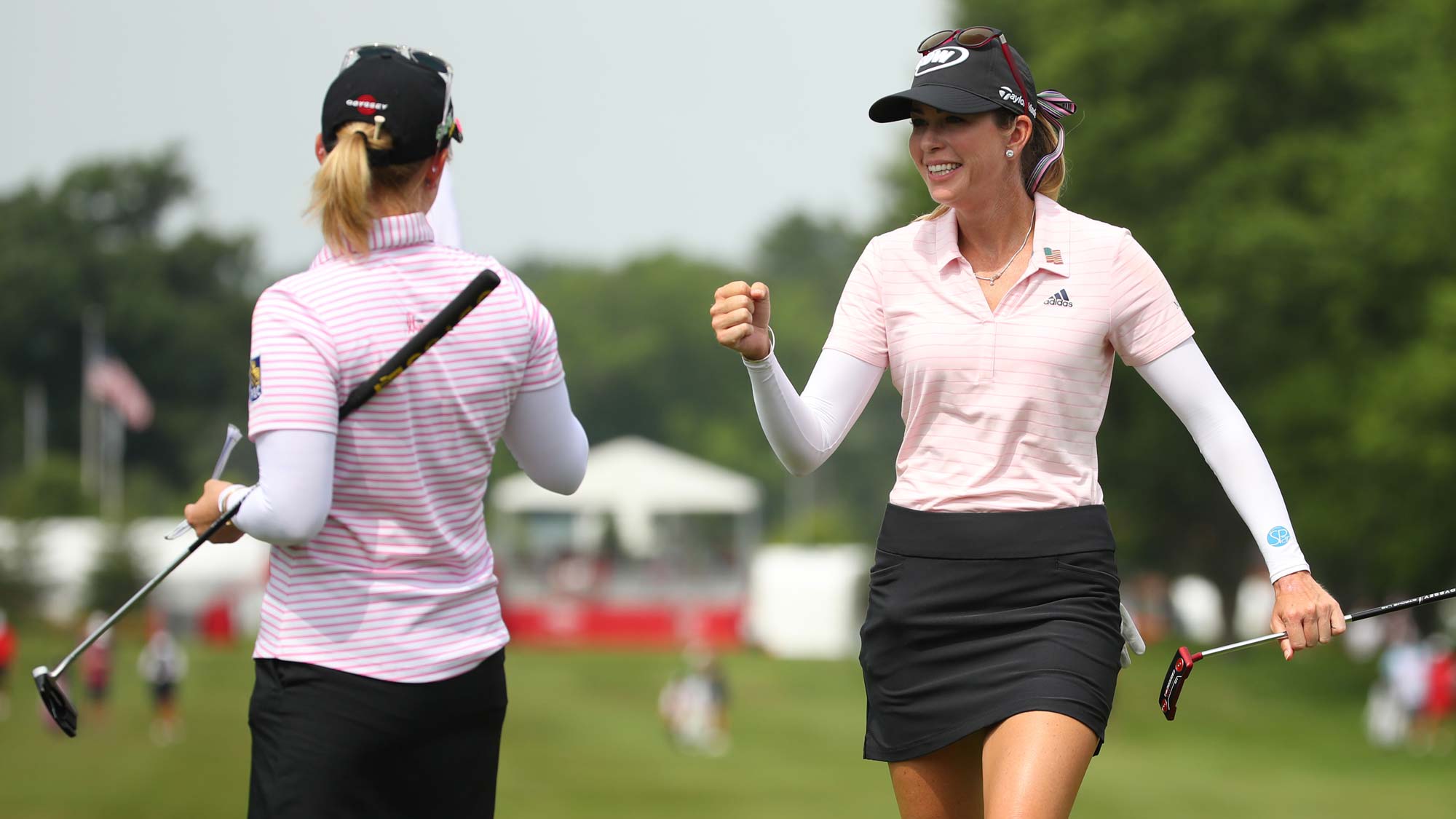 Granted, they're five strokes behind leaders Jasmine Suwannapura and Cydney Clanton. (Have I mentioned before that Cydney is from North Carolina? Probably.) But EVERYBODY is at least five strokes back of the leaders, and Morgan and Paula are in that group.
Juli has only two Captain's picks available to her this year, and she's got a number of rookies on the team but few vets. She's gonna need some experienced players to help lead the team, but she's got too many players to choose from.
That could all change if Team Pink manages to win this event.
It's something to watch out for today.