This week's event is unusual because last year it was a Champions Tour event, the 3M Championship. Now it's a PGA Tour event, the 3M Open... and it's Twofer Tuesday.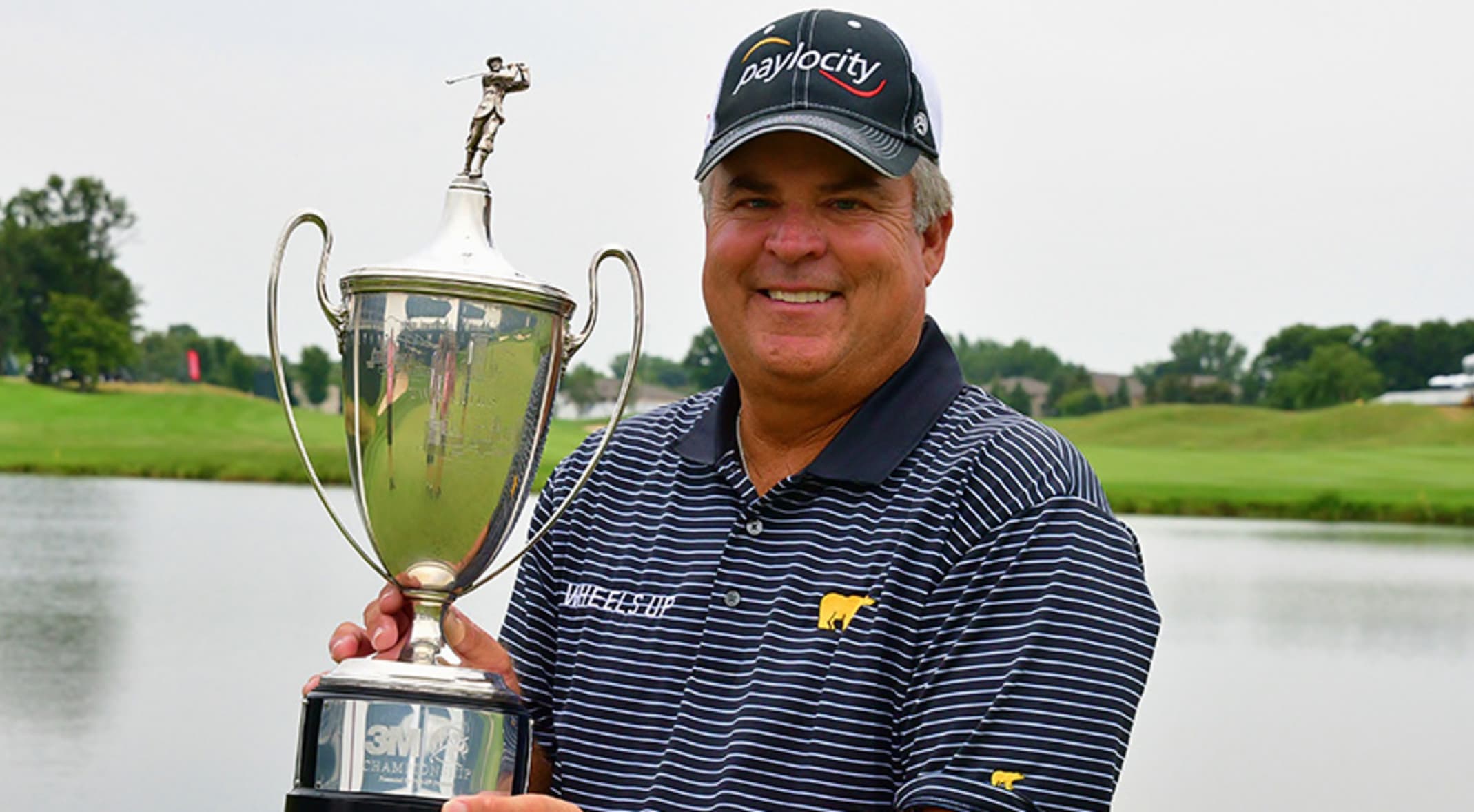 The "defending champion" is Kenny Perry, the Champions Tour winner. But here's the fun part: Even though it's moved from the Champions Tour to the PGA Tour, the event is still at TPC Twin Cities in Minnesota.
PGATOUR.com lists it as a par-72 playing at 7164 yards on the Course page
, but
the Power Rankings page has it as a par-71 at 7468 yards
. Tom Lehman, from Minnesota himself, has tweaked the course a bit in preparation for the Tour's arrival.
Still, we're potentially looking at another low-scoring winner.
Ah yes,
winners
. After a good stretch early on, I've not had much luck picking them over the last few months. And more than once I've picked players who were on the Field list but had WD'ed. This week I'm just going to choose from the Power Rankings since, presumably, all of those players are confirmed to play. (I won't do this every week. I'm just tired of getting fooled lately.)
My Top10er is Doc Redman. He won the Monday qualifier at the Rocket Mortgage, so his game is in good shape. After his runner-up finish this past week, I think he still has something in the tank.
And my winner is Joaquin Niemann. We've seen a number of first-time winners lately, and Joaquin hasn't won yet. And while T5s in his last two events don't guarantee a good finish this week, he's been trending upward all season. A new venue seems like a good place for a first-timer to break through.
Perhaps those are the least likely choices I could make from the Power Rankings list. But last week neither of my choices even made the weekend -- heck, one didn't even make the first tee! -- so I don't think I can do any worse.
We get holiday coverage this week. (At least it's a holiday here in the US.)
GC's coverage begins at 2pm ET on Thursday
while PGA TOUR LIVE starts streaming at 8am ET. Perhaps I'll have something to celebrate this weekend for a change.