The analysts have determined that players need 200 Korn Ferry Tour Points in order to guarantee a place in the Finals 25.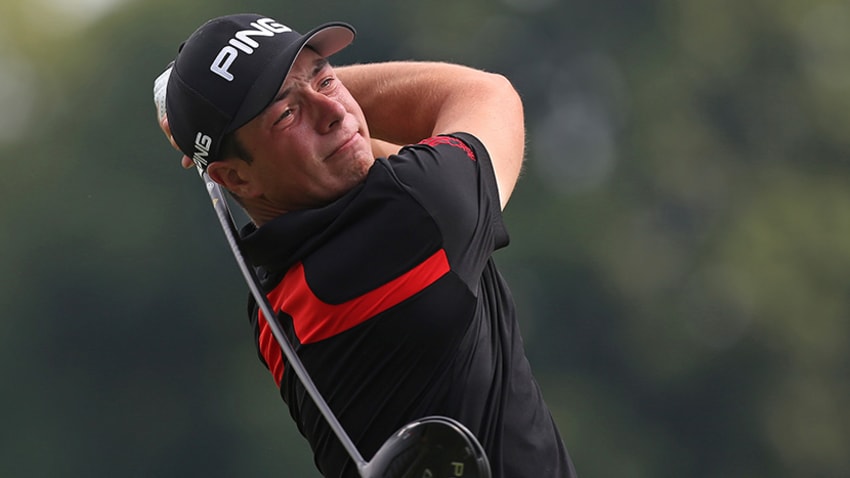 Last week at the Nationwide Children's Hospital Championship, Scottie Scheffler's win locked up a PGA Tour card and four other players made at least 200 points. Robert Streb, who was last week's defending champion, was one of those players who will be heading back to the Big Stage.
This week at the Albertsons Boise Open -- one of the four original events from the once-named Ben Hogan Tour -- more players will try to (at least) pass that mark.
Among the players who I'm watching this week are:
Anirban Lahiri (T6, 165 points). The Indian player was a star at the Presidents Cup a couple of years back
Viktor Hovland (T10, 130 points). I think everybody is watching him. After playing so well in the majors as an amateur this year, many thought he might win as quickly as Matt Wolff and Collin Morikawa.
Billy Hurley III (21, 65 points). The US Naval Academy grad has won on the Big Tour before and is out to get his card back.
There are others, of course, but these three particularly caught my eye.
The fact is, Top10 finishes this week will likely gain cards for all three. No pressure, right?
GC's coverage of this second Finals event starts Thursday at 6pm ET.
Perhaps it's not flamboyant as the TOUR Championship, but the drama is easily more palpable. Gotta watch!