The PGA Tour is done for a couple of weeks, so Twofer Tuesday must look to the other tours. Next week I'll probably check out the Porsche European Open on the ET, but this week it's the Korn Ferry Tour Championship. That's where the most drama is.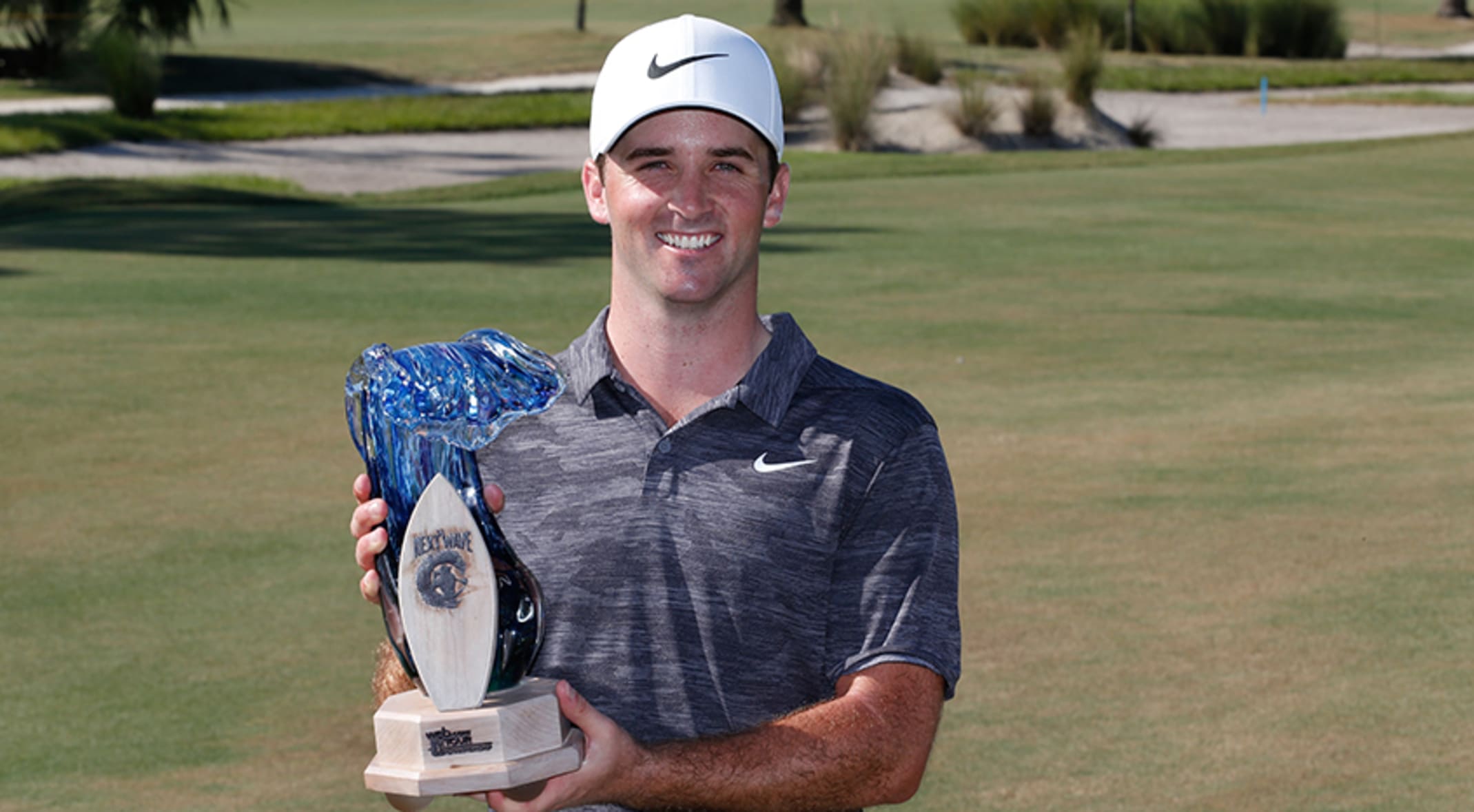 The Korn Ferry Tour is headed to Victoria National GC in Newburgh IN. This Indiana course will be tougher than the boys have seen the last couple of years when they played the Tour Championship at the Atlantic Beach Country Club in Florida. The winning scores in FL have been in the 23-24 under range (defending champion Denny McCarthy, pictured above, was 23-under) while Victoria National winners have been in the 6-12 under category.
Perhaps a word of explanation is in order. Victoria National hosted the tour's United Leasing Championship for the last seven years. The last two years' winners were both 6-under.
PGATOUR.com says of Victoria
"the course has ranked inside the top-three most difficult on Tour for the past six years." So regular players of the Korn Ferry Tour should be familiar with this track.
But who will win this week? Let's see if being a Twofer Tuesday pick shakes the up-and-comers as badly as it seems to shake the PGA Tour pros!
My Top10er this week is Anirban Lahiri. The Indian player has struggled on the Big Tour this season but seems to have found his groove in the Korn Ferry Tour Finals. In the first two events he has placed T7 and T5 respectively and sits at seventh place in the Finals 25, guaranteeing his Tour card for next year. With the pressure off and his groove on, I think he should finish well this week.
And my winner is Scottie Scheffler. Scheffler has played the Korn Ferry Tour all season, posting a win and two runner-ups during the regular season, giving him the #1 spot in The 25 before these finals even began. Then he won the first Finals event and posted a T11 last week. Given his form all year, I won't be surprised to see him leave the Korn Ferry Tour with a third win.
Monday is Labor Day, a holiday here in the US, so the KF Tour Championship will run from Friday to Monday.
GC's coverage starts Friday at 1pm ET.
It's the last chance to get a PGA Tour card and
the PGATOUR.com article I listed above
says there are only 13 cards still available. It should be a mad scramble come Monday!