Winner:
Tom Lewis
Around the wider world of golf: Hannah Green got her second LPGA victory of the year (and her career) at the Cambia Portland Classic; Patty Tavatanakit won the Sioux Falls GreatLIFE Challenge on the Symetra Tour; Sebastian Soderberg got his first ET win at the Omega European Masters; Wes Short Jr. won the Shaw Charity Classic on the Champions Tour; Kazuki Higa won the RIZAP KBC Augusta on the Japan Golf Tour; and Miguel Carballo won the Bank BRI Indonesia Open on the Asian Tour.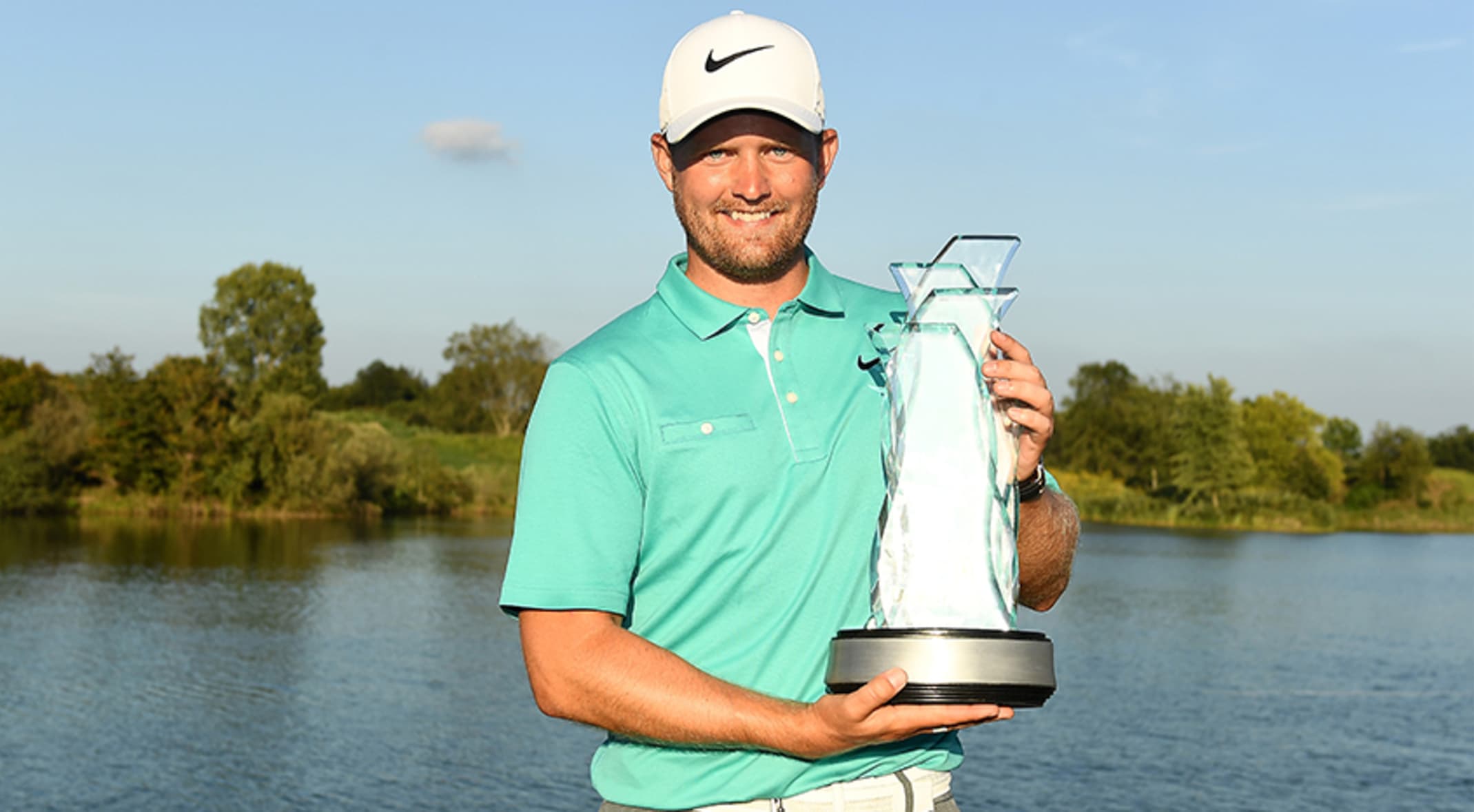 My Twofer Tuesday picks took a last minute hit after I made my choices. I had
Scottie Scheffler
(T7) to win and
Anirban Lahiri
(WD) to Top10. Lahiri withdrew on Friday -- well after my picks -- because his family was in Hurricane Dorian's way (my Disney trip was cancelled because of Dorian as well, so I certainly understand his reasons) and while Scheffler finally ran out of gas, he did at least finish in the Top10.
Winners: 2 for 35
Place well (Top10): 16 for 35 (9 Top5s, 7 more Top10s)
Overall Top10s: 29 of 70 (15 Top5s, 14 more Top10s)
The winner's story seems almost unbelievable, doesn't it? Tom Lewis wasn't even planning to play -- he had his ET card for 2020 -- but his agent said he had enough FedExCup points to qualify so why not give it a shot? Then Tom comes in for the very last event of the Finals, rips the field apart and walks away with a PGA Tour card, doing so in record-setting fashion. This is the hardest course on the Korn Ferry Tour and all Tom did was win with a -23 total, after the last two years had seen winning scores of -6.
Alright... to be fair, the course was a bit soft and 32 players shot -7 or better. But Tom was five shots clear of the runner-up, which is impressive in its own right.
It's pretty easy to pass this off as playing with a lack of pressure since Tom already had a tour to play next season, but he's had his share of problems to overcome such as chipping yips. Now he has another problem, given that he has to balance playing time on two tours. They say he talked to Justin Rose about it and was told that the balancing act is tough.
We've also heard that Tom really likes warm weather. ;-)
While Tom sorts out the pluses and minuses of his various options, I'll just congratulate him with this Limerick Summary that asks the burning question on all of our minds.
In America or overseas?
We need to know, Tom—and don't tease!
Is the PGA Tour
Or your homeland the lure?
We have to know NOW! Tell us, please
The photo came from this page at pgatour.com.