Twofer Tuesday heads down to Mississippi and the Sanderson Farms Championship, which is a full month earlier this year due to the schedule changes.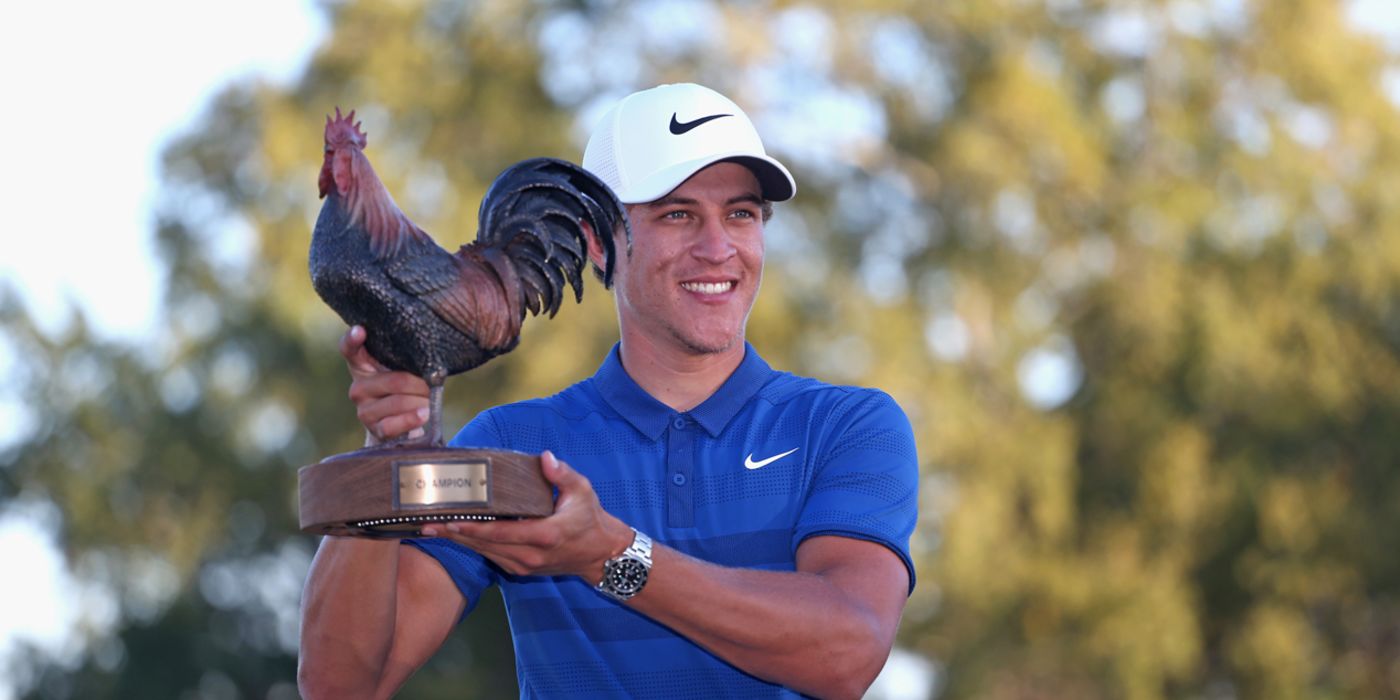 The Country Club of Jackson is hosting the event for the sixth consecutive time, with Cameron Champ being the defending champion. The course is a par-72 layout and has been stretched to nearly 7500 yards, its longest in those six years. And we can probably count on some heat; it's not unusual to see temperatures in the 90s F. Last year the field averaged just over 71 on the track and it's reasonable to figure the greens crew will aim for the same results this year.
As far as my Twofer Tuesday picks go, the key thing that stands out about this event is ROOKIES. Yes, as you may have guessed, all six of the last Sanderson Farms winners have been rookies. (Of course, this event usually doesn't have as many vets as other events, so that probably plays a part as well.) That fact doesn't mean this year will follow suit but it's worth being aware of it!
My Top10er this week is -- surprise! -- Viktor Hovland. I'm still not sure Viktor is ready to win on the big stage yet, but he has tied the record for 17 consecutive rounds in the 60s. Even if he doesn't set a new record, I'm guessing he'll play well enough for another Top10 as he gains experience on the Tour. [UPDATE: Hovland is playing the BMW PGA this week, so I'm going with Corey Conners, last year's runner-up.}
And my winner is Scottie Scheffler. He's struggled with his swing a bit lately, but I don't think that will continue for long; he played too well on the Korn Ferry Tour this year for that. It's just a question of when things start 'clicking' again for him, and this week is as good a time as any for him to rediscover his groove.
In what has become something of a routine,
GC's coverage begins Thursday at 2pm ET
while PGA TOUR LIVE begins streaming select groups at 8am ET. I'm expecting some hot action this week, even if it's just from the weather!