Today is a link to Kent Paisley's lpga.com article about Ko's amazing season... and what may be on the horizon.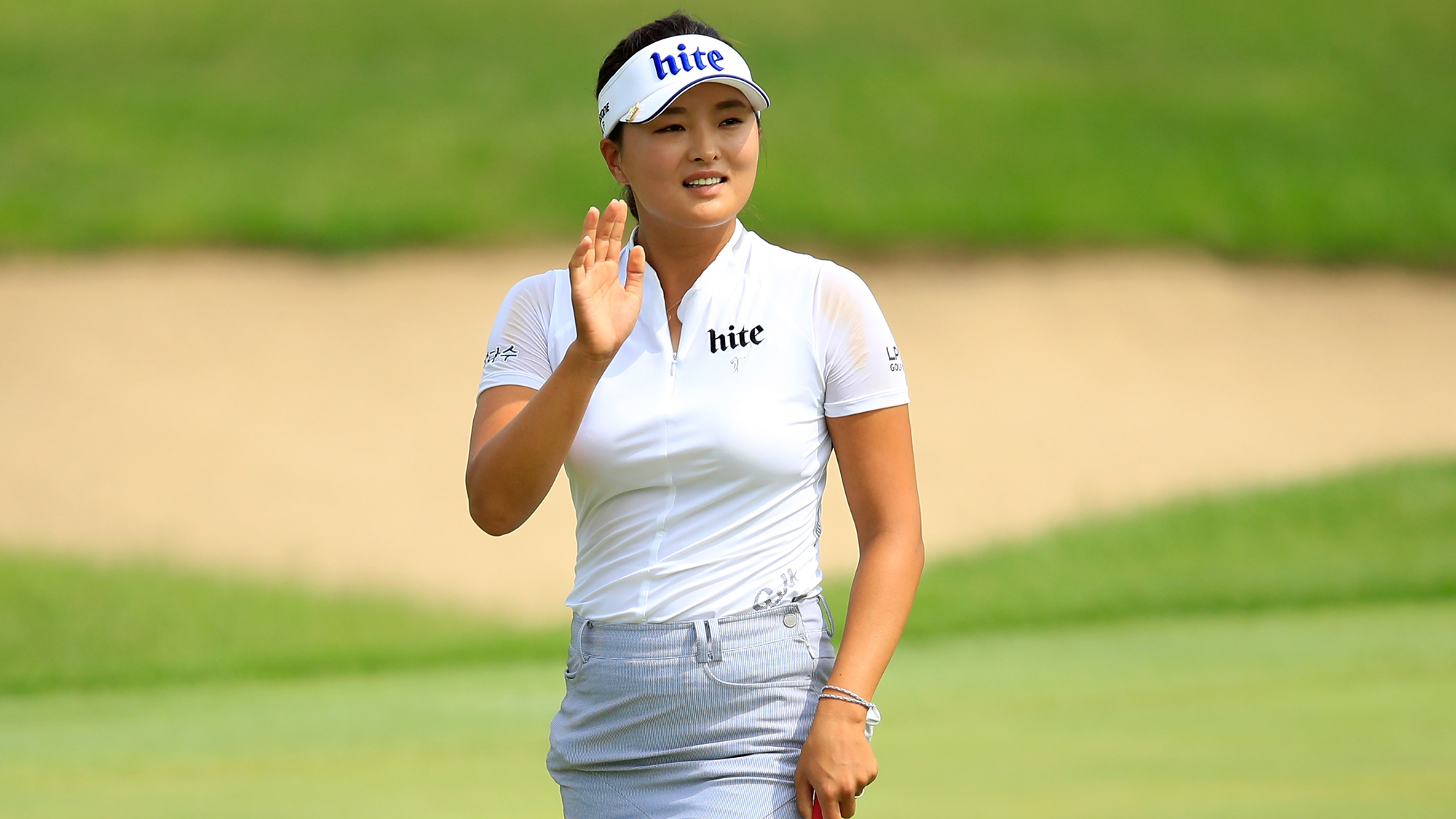 To put it simply, Jin Young Ko is on the verge of taking two records away from Annika -- records that defy comprehension.
Number One, she is currently ahead of Annika's record for all-time lowest actual scoring average. Annika averaged 68.697 in 2002, a year where she won eleven times. Note that this record, for which LPGA players receive the Vare Trophy, is NOT the lowest adjusted scoring average but rather the actual scoring average -- number of actual strokes struck divided by number of rounds played. (For comparison, Tiger holds the PGA Tour's actual low stroke average of 68.17, set in 2000.)
Currently, Jin Young's scoring average is 68.851. She would join Annika as only the second LPGA player with a sub-69 average. And (if I understand correctly) she plans to play four of the remaining five events on the schedule, giving her 16 more rounds on the season; Paisley says she needs only to average 68 for those rounds to beat Annika's record.
The second record? Highest percentage of greens in regulation for a season. Currently, Jin Young's GIR sits at 79.9%, 0.2% better than Annika's record and a whopping 4.7% better than Tiger's 75.2% set back in 2000.
That's right. If Jin Young can hold on, she'll have the lowest-ever GIR record of ANYBODY, male or female, in golf history.
It's worth noting that Jin Young has four LPGA wins this year, two of which are majors, as well as a KLPGA win that doesn't count toward these records. And it's also worth noting that she has already locked up the 2019 Annika Award (best majors performance) as well as another all-time record for the longest bogey-free streak on either the the LPGA or PGA Tour at 114 holes.
This could be another amazing year on the LPGA, folks. And this is only Jin Young's sophomore year...