In case you missed it, Brooks says he won't be in shape to play the Presidents Cup so Tiger picked Rickie to replace him. That was expected, but was it smart?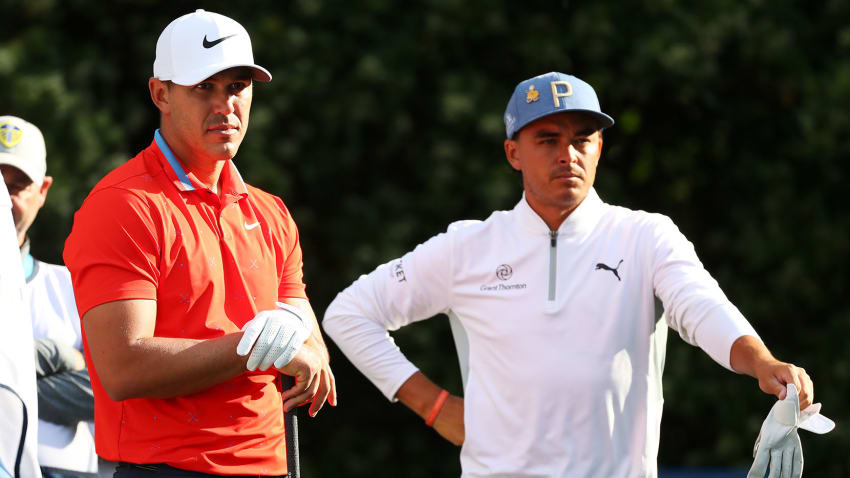 Second-guessing Tiger's choice is going to be a source for debate from now till the Cup is played. And a number of different articles have appeared just today (links follow) voicing their own opinions:
Tiger's choice to go with Rickie was predictable if not inevitable. It's also no surprise that the US Team is 100% in favor of the choice, given Rickie's popularity in the team room.
However, given Rickie's performance this year, I do think there were better choices. Kevin Na (won three events) and Kevin Kisner (won the WGC-Match Play) both have great short games, and even Brendon Todd (with wins in the last two events of the season) seems to be in better form. And all three have displayed unquestioned mental strength this year.
But that's all water under the bridge now. While I like Rickie a lot, I just don't think he was the best choice this time around and he's going to be under tremendous pressure to perform. Maybe Tiger believes Rickie just needs a vote of confidence to shake him out of his funk, the same way Adam Scott needed one from Greg Norman a few years back.
I guess we'll find out soon enough.