Winner:
Sei Young Kim
Around the wider world of golf: Jon Rahm won the DP WORLD TOUR Championship and the Race to Dubai on the ET; Tyler Duncan won the RSM Classic on the PGA Tour; Shugo Imahira won the Dunlop Phoenix on the Japan Golf Tour; and Pavit Tangkamolprasert won the Sabah Masters on the Asian Tour.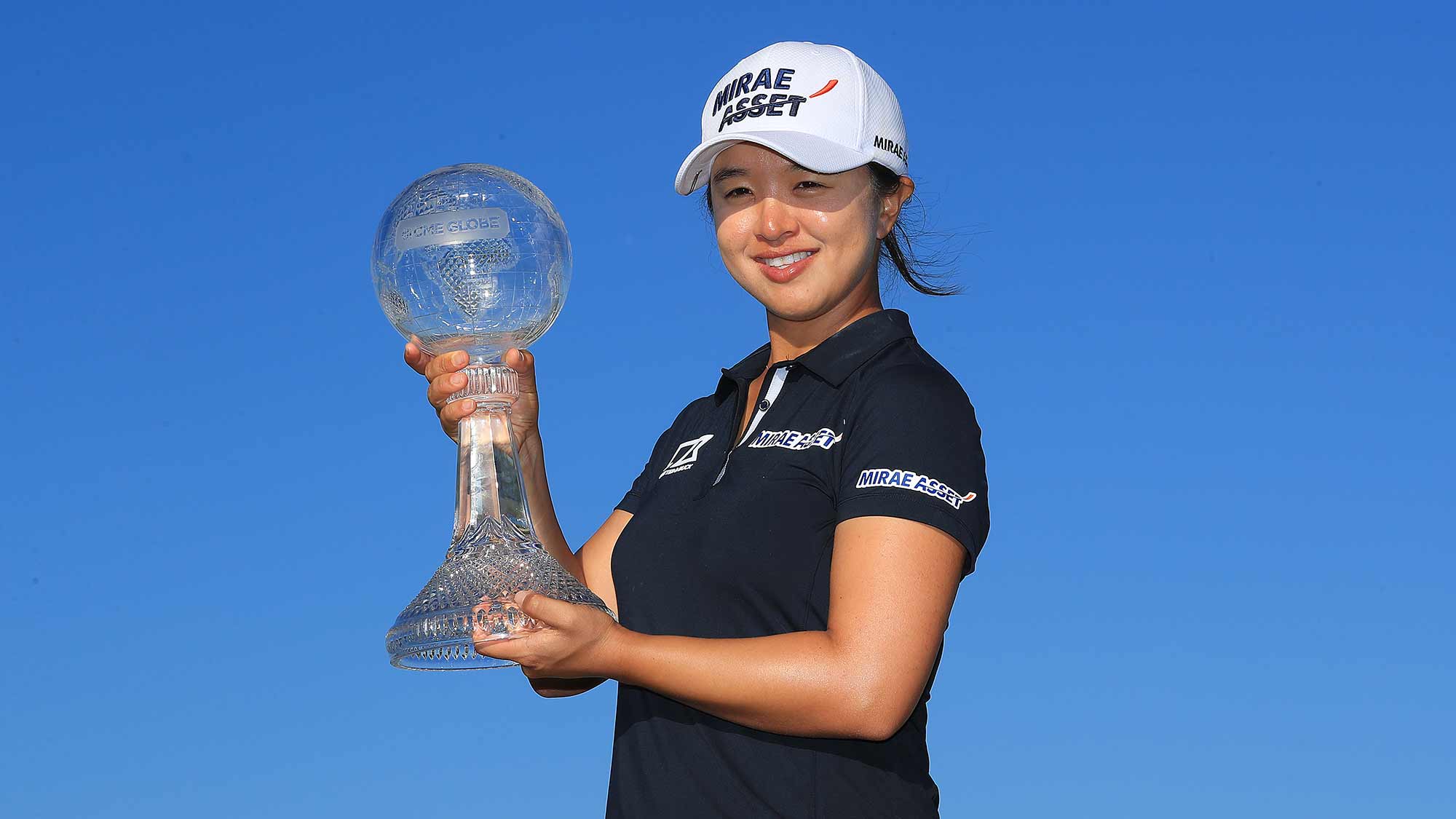 My Twofer Tuesday picks weren't too bad this week. I had
Jin Young Ko
(T11) to win and
Nelly Korda
(T3) to Top10. I don't know if it was the ankle injury or she just ran out of gas but, after the season she's had, I can forgive JYK for narrowly missing a Top10. And Nelly did what I expected.
Winners: 3 for 47
Place well (Top10): 20 for 47 (12 Top5s, 8 more Top10s)
Overall Top10s: 37 of 94 (22 Top5s, 15 more Top10s)
Sei Young Kim's performance at Greg Norman's golf course was not something I expected. Although she's played well late in the year, it's been several months since her last win. But she led the event from Day 1... although she showed signs of nerves during the last two rounds.
It was most noticeable in Sunday's round. On both days she struggled to score on the back nine, and in the final round she bogeyed the 14th to give her pursuers hope. First Brooke Henderson posted -15, two shots back.
Next Danielle Kang charged up the leaderboard and posted at -16, a single shot behind Sei Young.
Then Charley Hull birdied five of the last seven holes to join her at -17. Sei Young was unaware of that; her caddie chose not to tell her exactly where she stood as she came down the stretch, merely telling her she'd be fine if she two-putted the final hole for par. That would have given her a tie but Sei Young thought he meant she'd win since Nelly Korda was at -16.
In the end it didn't matter. Her 25-foot birdie putt, which she was just trying to cozy up for an easy par, dropped in to give her the outright win (not to mention the largest ever women's tournament payout).
Will this be the boost Sei Young needs to score her first major next season? I don't know. It certainly gave her $1.5mil, the Race to the CME Globe title, a place in history and (I imagine) a very Merry Christmas. But I'm sure all of that pales beside the knowledge that she picked up a Limerick Summary as well.
Sei Young Kim led the field from the start.
Though her chasers refused to lose heart,
Their hopes came to an end
As her last putt dropped in
For a win at the home of the Shark.
The photo came from this page at lpga.com.