Winner:
Brendon Todd
Around the wider world of golf: Tommy Fleetwood won the Nedbank Golf Challenge on the ET; Ricardo Celia won the Visa Open de Argentina on the PGA TOUR Latinoamérica; Takumi Kanaya won the Mitsui Sumitomo VISA Taiheiyo Masters on the Japan Golf Tour; and Joohyung Kim won the Panasonic Open India on the Asian Tour.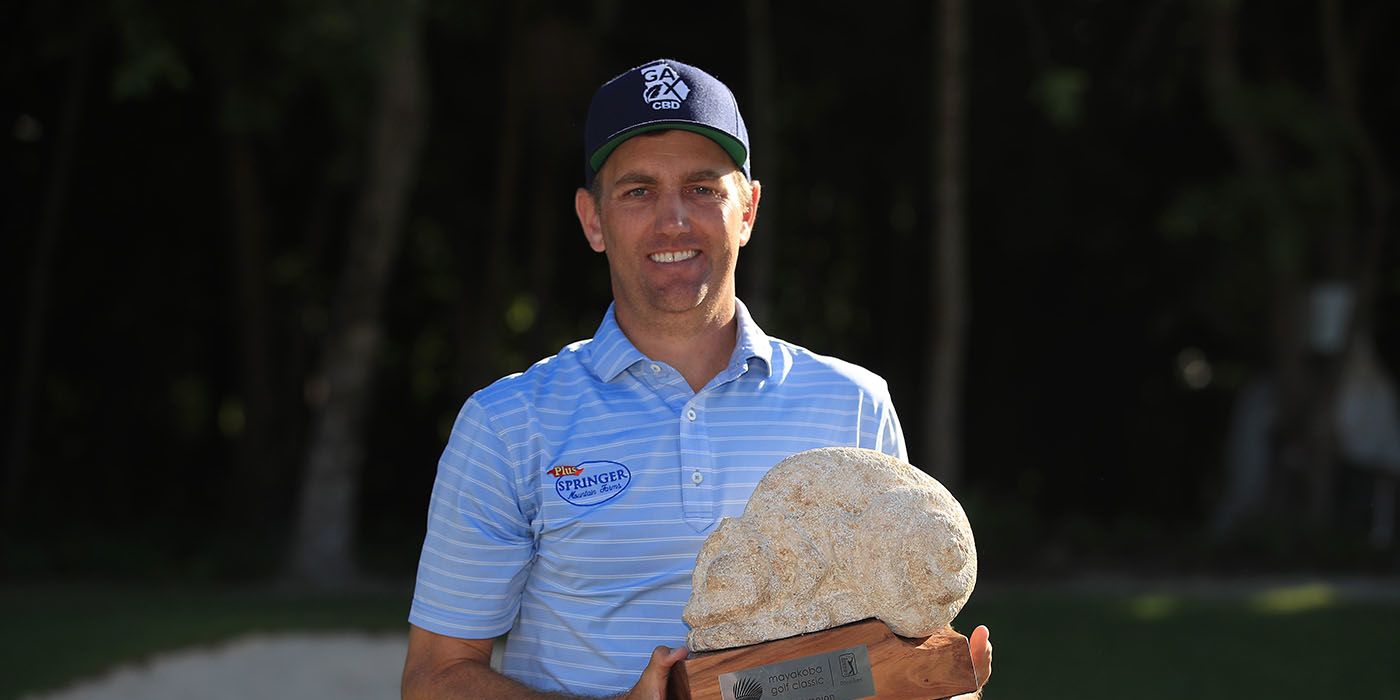 Another wonderful week for my Twofer Tuesday picks. I had
Scottie Scheffler
(T18) to win and
Vikto Hovland
(MC) to Top10. Apparently both players began their Christmas vacations early!
Winners: 3 for 46
Place well (Top10): 19 for 46 (11 Top5s, 8 more Top10s)
Overall Top10s: 36 of 92 (21 Top5s, 15 more Top10s)
I console myself somewhat by admitting that Brendon Todd wouldn't have been considered for either choice. His first win in Bermuda came after four MCs and a T28... and those came after five years of struggle. But clearly Brendon has proven his toughness at this point, and he probably won't fly under the radar much longer.
If he can to play this way at the RSM this week and continue next year after the break, that is.
Brendon's mental strength is going to be legend from now on, so I want to just point out what caused this most recent win drought -- a swing change.
According to pgatour.com's wrap-up
:
Shortly after winning the 2014 AT&T Byron Nelson, Todd changed his swing in part to create a higher launch angle. To say the move backfired would be an understatement. He developed a big right miss that got in his head for the next three years, and gradually fell off the TOUR.
I know I often belabor this point, but I can't overemphasize how important it is to avoid major swing changes if you want to get better. While -- in Brendon's case -- seeking a higher launch angle sounds like a minor tweak, it completely changed the feel of his swing and led him down a dark path to swing yips. In his case, trying to launch his driver higher resulted in an inability to hit all of his longer clubs off the deck -- a loss that far outweighed any gains off the tee.
At any rate, Brendon is back and he's going to have a great Christmas after back-to-back wins... and, of course, back-to-back Limerick Summaries. Few players ever achieve either feat!
Now that Brendon has won back-to-back,
His bank account's back in the black
And he's had a great run…
But the year's nearly done!
After New Year's, can he still stay on track?
The photo came from this page at pgatour.com.