While the Southeast US braces for a wintry blast, Twofer Tuesday flees to the balmy waters of Mayakoba... and the Mayakoba Golf Classic.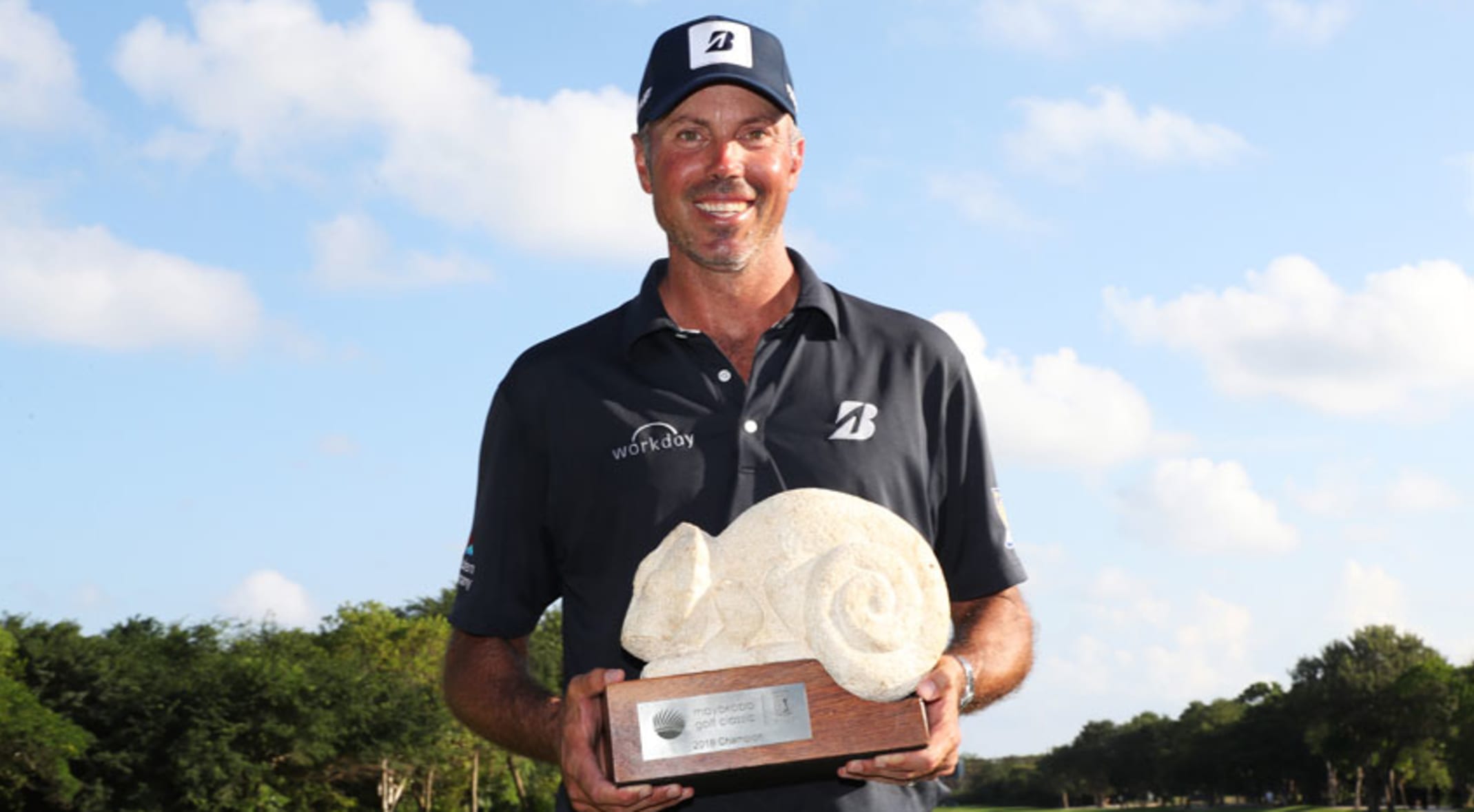 The El Camaleón Golf Club at Mayakoba Resort has more in its favor than just great weather, however. Straight hitters are not penalized here. In fact, they are rewarded by the course because the less you have to scramble, the better your chances of winning.
Then again, you can make a great argument that just
being
in Mayakoba is a win. But I digress...
Last year was Matt Kuchar's time to shine as he broke a 4.5 year drought. That win launched him into one of the best years of his career, and it could very well happen to a similar player this year. The 7017-yard, par-71 course is exactly the kind of track you want to play as you enter the holiday season, likely with your family in tow for a nice year-end vacation.
So who might come out on top this year?
For my Top10er I'm taking Viktor Hovland once again. While he hasn't quite put it all together yet, he continues to play solid golf and rack up those Top25s. It's easy to forget he's only played eight PGA Tour events since turning pro... and five of those are Top25s, with two being Top10s! Mayakoba was his first pro event as an amateur and he missed the cut, but he's not the same player now. It's just a matter of time...
And my pick to win is Scottie Scheffler. I've taken Scottie to win several times this year and he's let me down each time -- I seem to pick him on his off weeks. But he's been playing well since getting his Tour card back this season, with a T3, T7 and T16 in five events. Maybe I'll catch him on form this time.
GC's live coverage begins Wednesday at 1pm ET.
If the nasty weather that's predicted hits us this week, it'll be nice to at least
see
some warm weather.