Yeah, I know it's not Tuesday... but let's make some picks for the Tournament of Champions anyway.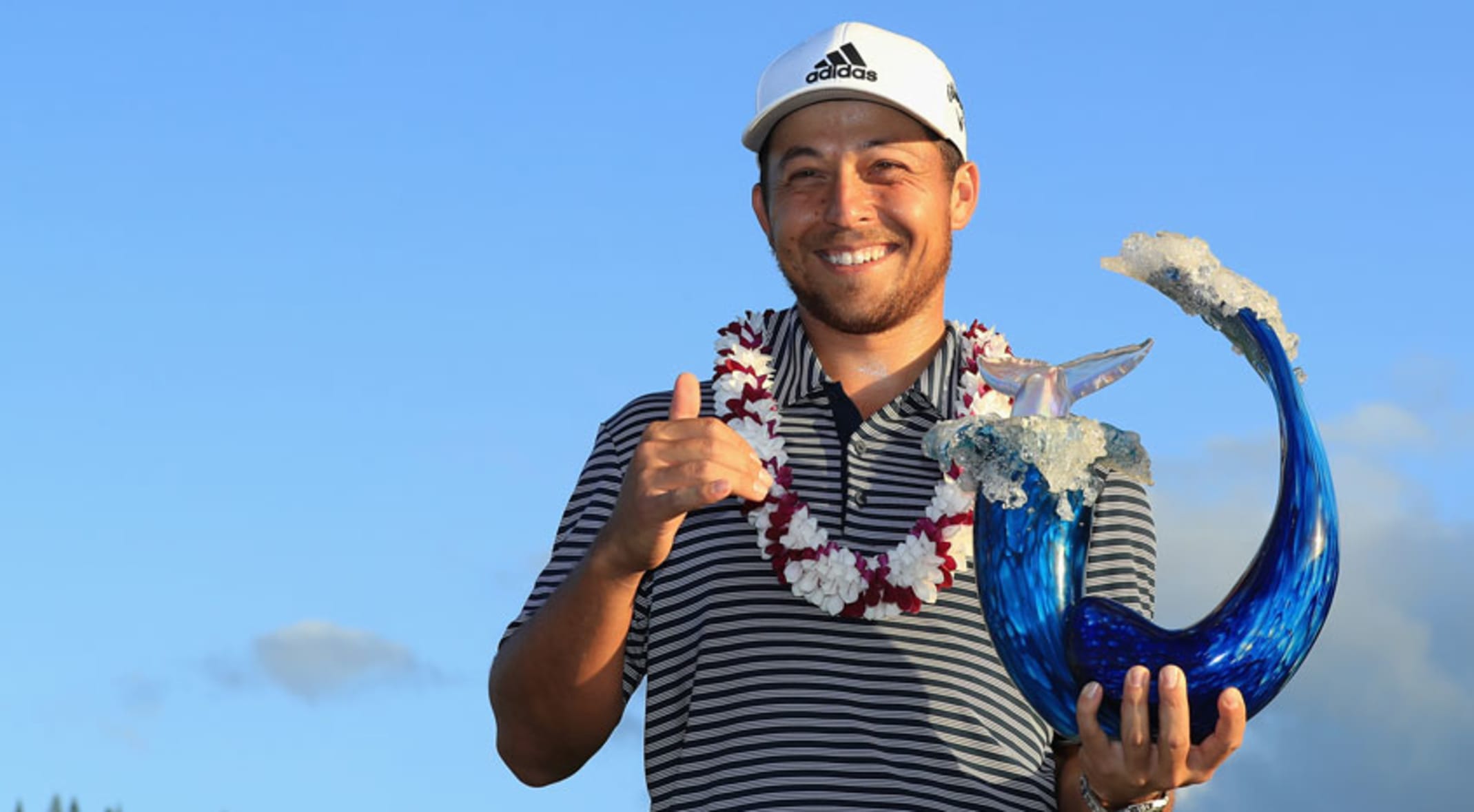 The Sentry Tounament of Champions starts the new year each year, featuring the winners of events from the previous year plus some invitees with recent wins. The event is held, as it is each year, at Kapalua on the Hawaiian island of Maui and the defending champion is Xander Schauffele.
This year I'm making a slight change to Twofer Tuesday. Instead of picking a winner and a Top10er, I'm just going to pick two players to Top10. I ended up keeping track of those finishes last year anyway, so I'm just going to pick two top finishers and make note of whether any of them win.
Maybe that sounds like a cop-out, but it sure will simplify keeping track!
My first Top10er is Xander Schauffele. Xander only had the one win last year -- this event -- but he played well all year despite not posting another victory. It's easy to forget that he lost the WGC-HSBC Champions late last year to Rory in a playoff. This is a course that definitely suits his game and I'll be surprised if he doesn't play well here again.
My other Top10er is Dustin Johnson. This was a tough pick for me because Dustin is still on the comeback while both Justin Thomas and Jon Rahm are in full flight. But like Xander, this course suits his game well -- he's won here twice, and I suspect he spent last month working on his game. At this time of the year I think motivation may mean more than form... and DJ is probably VERY motivated.
New Year's Day postponed my start but not the PGA Tour's -- they tee off today and
GC's live coverage starts this evening at 6pm ET.
Let's see which guys came ready to play!