After two weeks in a rainy windy paradise, Twofer Tuesday returns to the mainland -- and the desert -- for the American Express.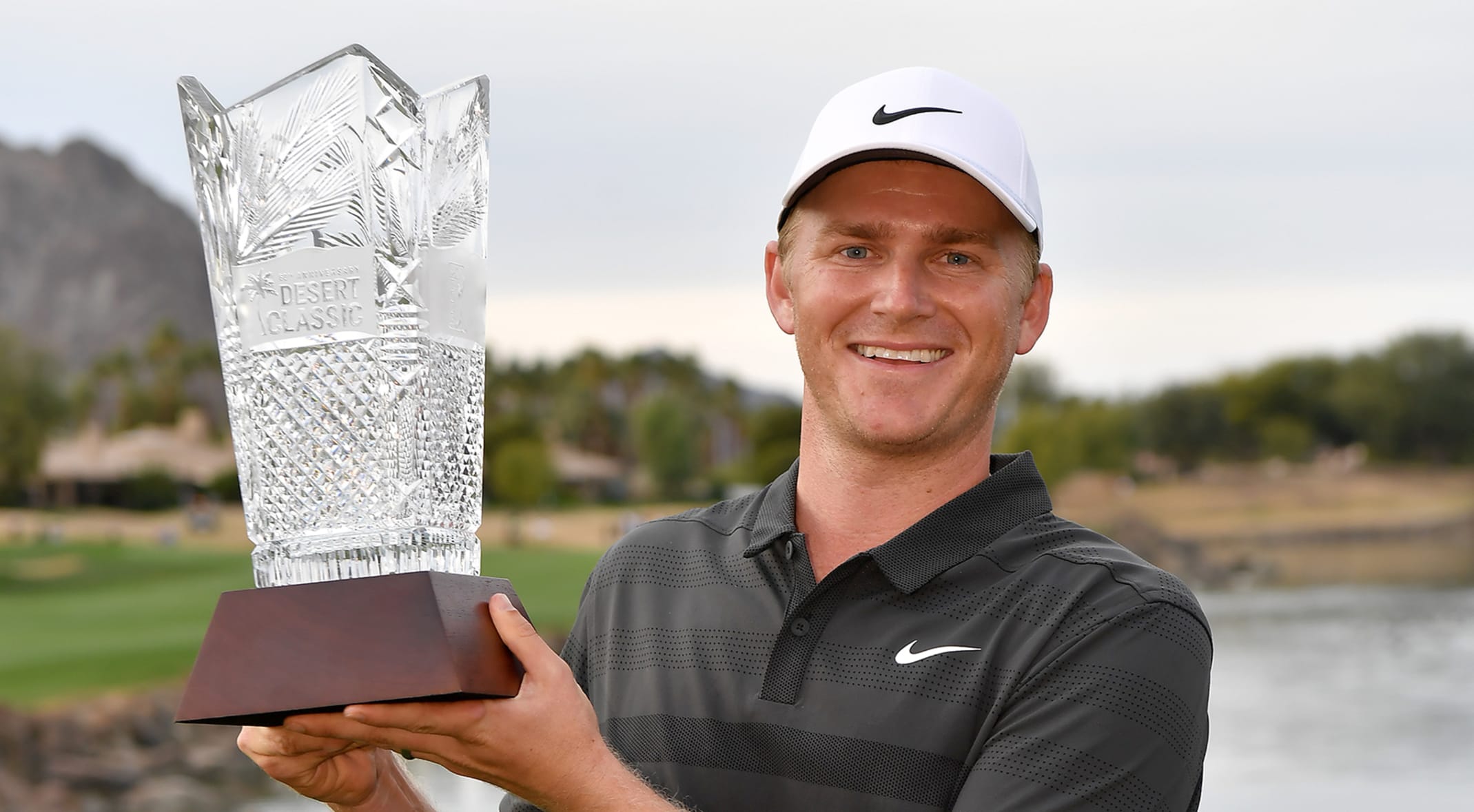 Although the American Express uses three courses for its pro-am format, the official host course is the TPC Stadium Course at PGA West, once considered a monster that tested the most skilled pro. The par-72 course only measures 7113 yards -- a big deal back in the 1980s -- but it's a Pete Dye design featuring some truly challenging holes. (By all means avoid that bunker on the 16th -- it's 19 feet deep!) Adam Long got his maiden PGA Tour victory here last year and will relish his chance to defend.
A shorter length desert setup like the American Express encourages low scores. Look for some scoring records to fall.
So who am I picking for my two Top10ers this week?
My first pick is Rickie Fowler. The newlywed hasn't played a lot over the last couple of months but he had a 9th at the Hero (coming back from sickness) and a T5 at the Sentry. I think he's in a good place right now and, for a guy who has struggled with expectations, he might be playing as free as we've seen for quite some time.
And while a part of me really wants to take Branden Steele on a continuation of form, I can't shake the idea that Kevin Kisner is in even better form. In his last four events he has three Top10s and a T14, coming off a T4 last week in horrid conditions. The desert will likely feel like heaven to him... and I can see another heavenly score in the wings.
GC's coverage starts Thursday at 3pm ET.
(Back to the regular broadcast window for US viewers.) With players like Phil Mickelson, Francesco Molinari and Steve Stricker making their 2020 debuts, the strong field will make this event a great kickoff for the West Coast Swing.