Twofer Tuesday continues to take a break from the chilly temperatures of the mainland as it checks out the Sony Open.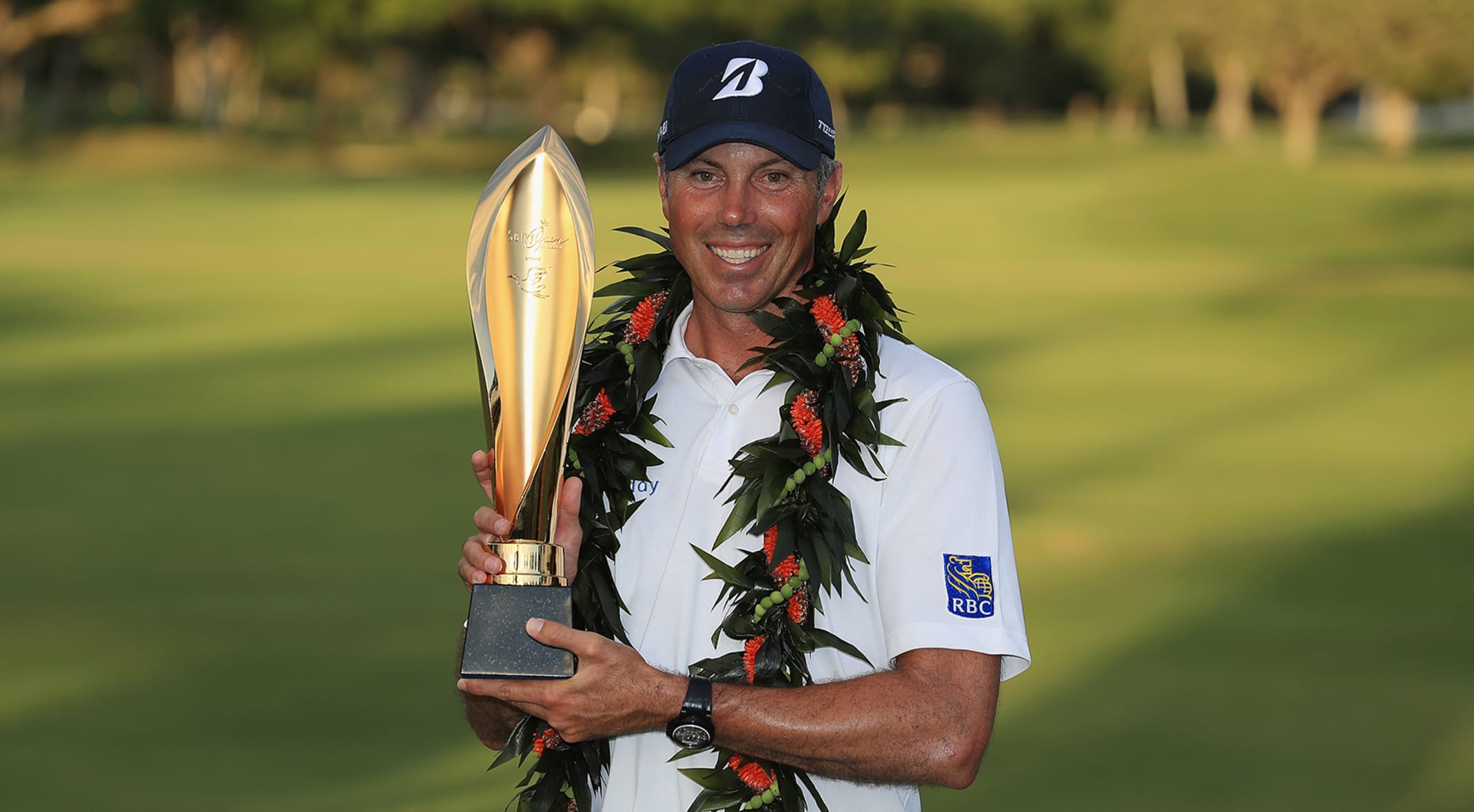 The Tour stays in Hawaii, making the short flight from Maui to Oahu and the Waialae Country Club in Honolulu. Waialae has always been the host course for this event, and the 7044-yard track rarely plays over par (the last time was 70.06 way back in 2010). But it's not the distance that gets you at Waialae, it's the wind -- the course is stimpped at a mere 11 because of it.
That makes the Sony Open a wide-open tournament. Matt Kuchar -- hardly the longest player on Tour -- is the defending champion, and this is an event where anybody with a hot game can take the title.
As I said last week, I'm doing Twofer Tuesdays a bit differently this year. Rather than picking a winner and a Top10er, I'm just going to pick two players each week to post Top10s (because I ended up keeping track of that anyway) and should one of them win, I'll make a note of it. It'll streamline the whole process.
Here are the players I like this week:
My first Top10er is Joaquin Niemann. While he wasn't great at his first Presidents Cup, he clearly learned a lot from it and is playing really well now. In his first appearance at the Sentry ToC last week he posted a T5, which is nothing to sneeze at. I see no reason that he shouldn't do as well in his first appearance at the Sony.
Last week I passed on Justin Thomas and he won. This week... I'm passing again. Instead, I'm taking another first timer -- Collin Morikawa. In his first appearance at the Sentry he posted a T7. Granted, he had some familiarity with the course but I think that familiarity with the conditions could certainly help him at Waialae. And the shorter length of the course should play into his hands, given that marvelous iron game of his.
Just because I'm not trying to name a winner this year doesn't mean I'm simply going to go chalk each week. While these two players are dark horses in terms of experience, I think they can hold their own against the more established players. They certainly did last week!
GC's live prime time coverage begins Thursday at 7pm ET.
I'm looking forward to seeing some more warm sunny weather, even if it's only on TV.