Last week was just a warm-up for the LPGA and the other ladies of golf, as they leave the men behind and tee it up at the ISPS Handa Women's Australian Open.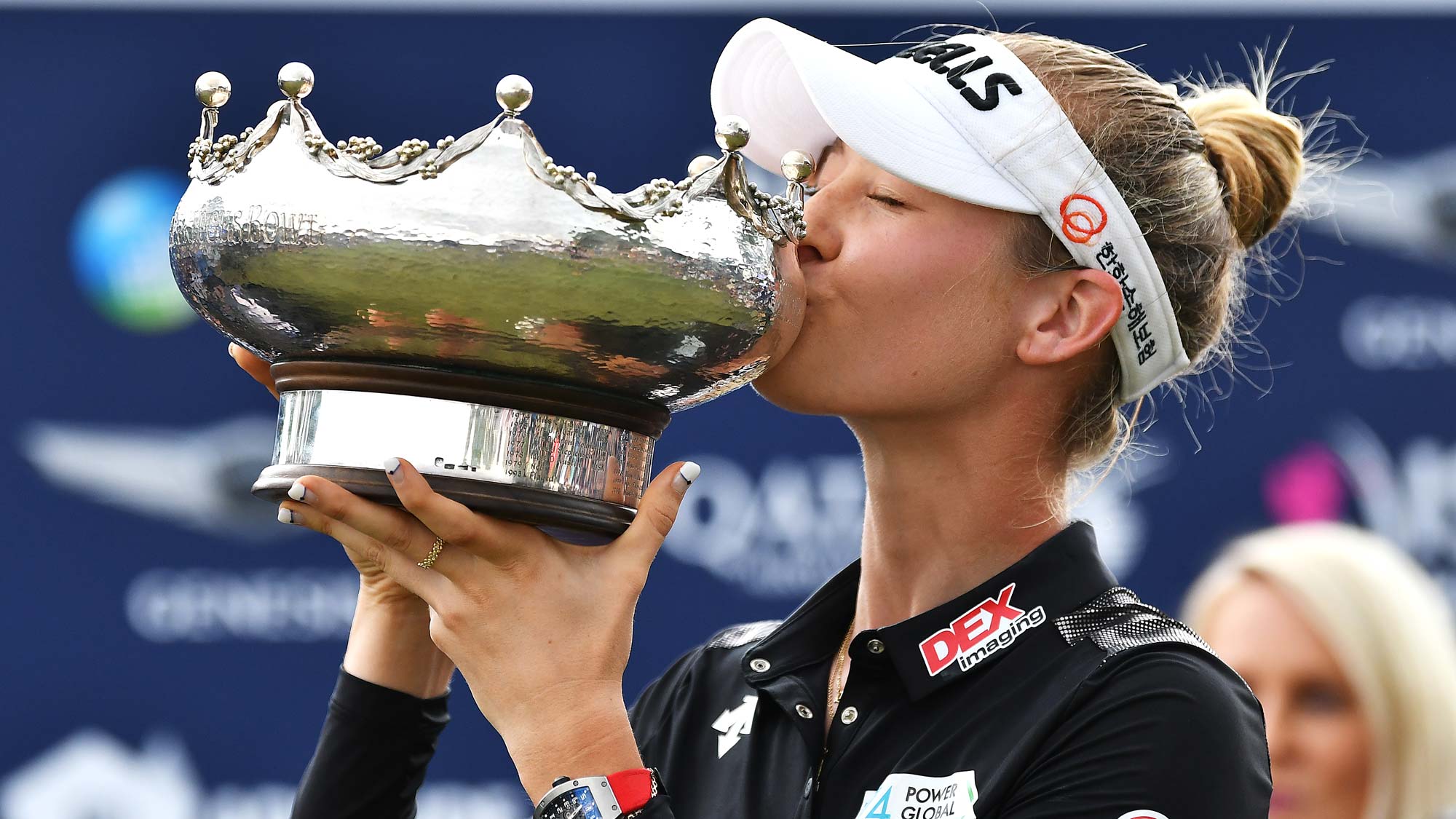 The Royal Adelaide Golf Club is hosting this year, and Nelly Korda -- currently #3 in the Rolex Rankings and the #1 American player -- is hoping to do as well as she did at the Grange last year. You probably remember the photos of the 'Korda Kick," showing her, sister Jessica and brother Sebastian mimicing their father Petr's celebration when he won the Australian Open tennis tournament.
Although she had won once before a mere four months earlier, it turned out to be the launching point for a great year that has caused many to dub her the best American player currently on tour. She successfully defended that first event; she'd absolutely
love
to do the same this week.
This is a big event for all the ladies' tours, and it could go a long way toward getting Nelly to #1 in the Rolex and other players -- like Inbee Park -- to the Olympics this summer or on their respective International Crown teams. All told, there are six previous Australian Open winners in the field this week and a lot of highly-ranked players in the field.
You all know I'm a huge fan of women's golf, so I know you're not surprised I've taken yet another post to remind you about TV coverage of the LPGA.
GC's live coverage begins TONIGHT (Wednesday) at 9pm ET.
That's early enough to catch some good golf before having to call it a night!