Winner:
Patrick Reed
Around the wider world of golf: Stephanie Kyriacou won the Geoff King Motors Australian Ladies Classic Bonville on the LET; and Viktor Hovland won the Puerto Rico Open, the PGA Tour's alternate field event, becoming the first Norwegian winner on Tour.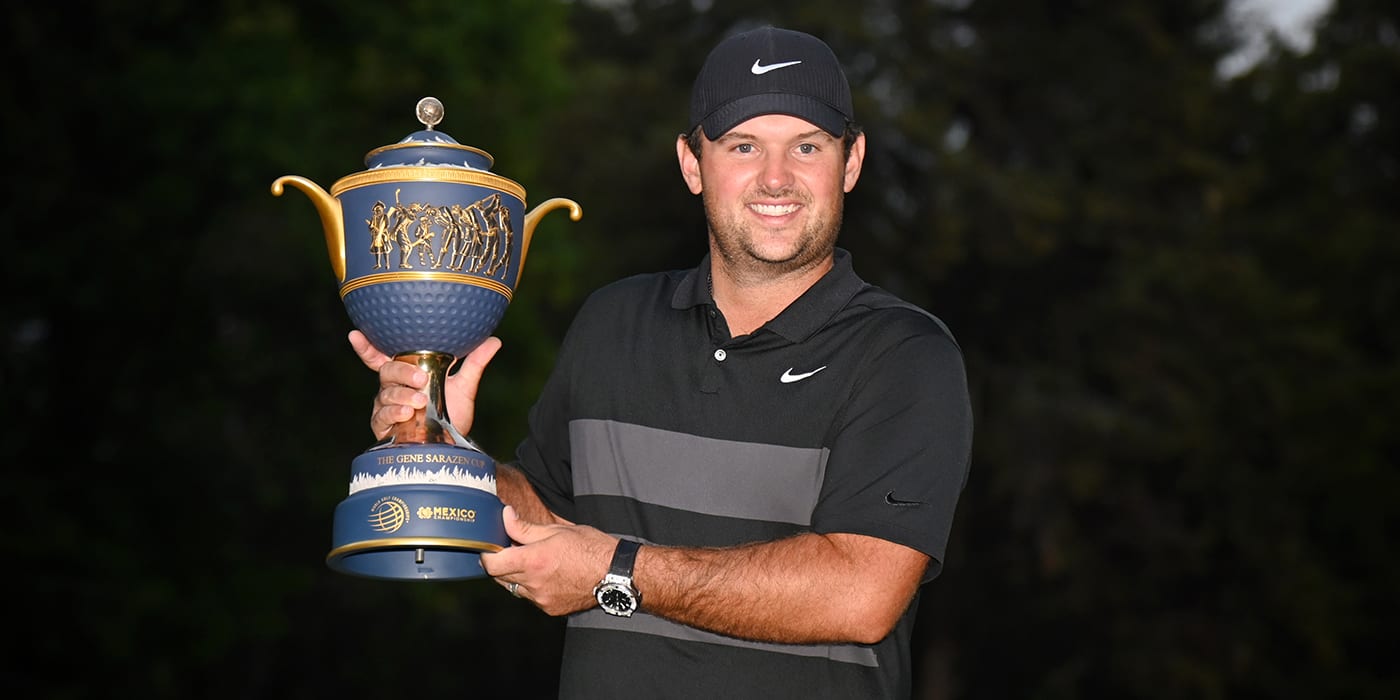 Much like last week, Rory salvaged my Twofer Tuesday picks. I had
Rory McIlroy
(T5) and
Adam Scott
(T26), and once again Rory got me a T5. Perhaps Adam was just drained from his win at Riviera; perhaps the altitude got to him this year. But he got the week off to a poor start and never recovered. Such is life...
Top10s: 8 for 16 (4 Top5, 4 other Top10s)
Winners: 0 for 8 events
Once again, Rory was in position going into the final round but couldn't get it done. Nor could 54-hole leader Justin Thomas, nor hard-charging players like Jon Rahm and Bryson DeChambeau, nor even aspiring Tour player Erik van Rooye. Each man had his chance on Sunday and each fell away on the back nine...
Except Patrick Reed, that is. Dogged by murmuring rumors and a wayward driver, he nonetheless used his amazing short game and an incredibly hot putter -- did I hear correctly that he had 45 one-putts on the tricky greens at Club de Golf Chapultepec? --to put up a relatively hot back nine and step up to the 18th tee with a two-shot lead.
From there he promptly lost his tee shot right in the trees, was forced to chip out, and after a so-so third shot left himself an incredibly long and tricky two-putt to win the tournament. He did so with no apparent trouble at all!
It's easy to make Patrick the villain. (He seems to relish the role, after all.) I still don't believe he tried to cheat at the Hero -- whatever you think of him, Reed isn't stupid enough to cheat when he knows a camera is only a few feet behind him, catching it all. I still believe it was a brain fart and, being a bit of a control freak, he simply refuses to admit he did something he can't explain. (Personally, I think you can chalk many of his 'social blunders' up to that; he simply has to have something to blame besides himself, something that was out of his control but that he can clearly name.) He's a polarizing character, to say the least.
But like him or not, you can't deny his toughness or his skill. And now he's got a second WGC, two wins in his last ten starts, has moved to 7th in the OWGR and is on the verge of making the Olympic team! Like him or not, he's earned this Limerick Summary:
For some, adulation's a need—
But apparently not for Pat Reed!
He'll wear that black hat
Like a badge, say "Take THAT!"
To the field, and fight on—guaranteed!
The photo came from this page on pgatour.com.