The ISPS Handa Vic Open is (in my opinion) one of the cooler ideas in golf -- as the marketing says, "Men and women. On the same course. At the same time. For equal prize money."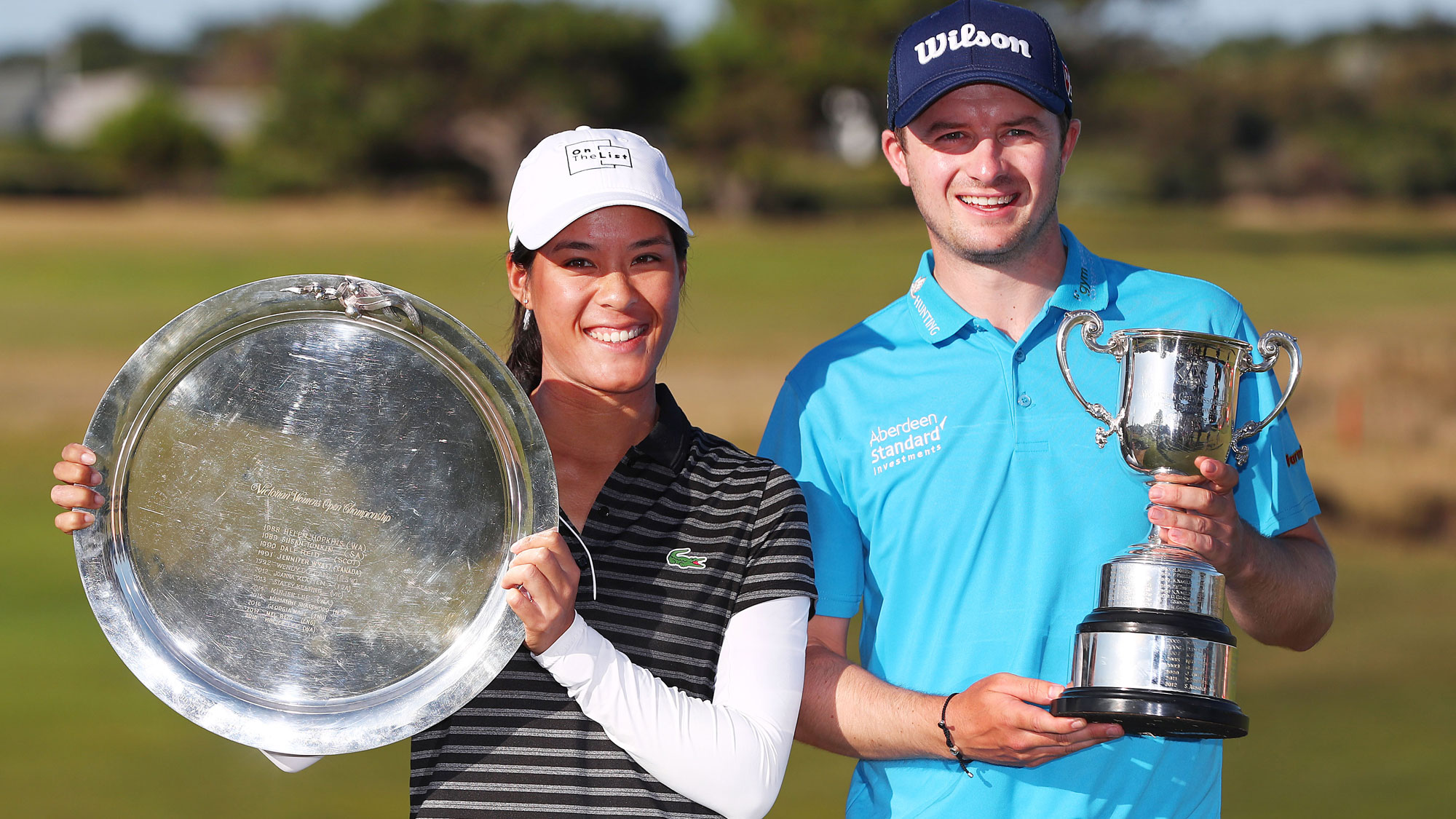 The men and women aren't playing each other. True, they're on the same course at the same time... but the groupings are all male or all female, they alternate tee times and the courses are different lengths for each. Still, there are an even number of men and women in the event, and the available prize money at the event is split equally between them.
Yes, I think that's pretty cool. It makes for interesting TV and it allows the men and women to at least mingle at the event and learn from each other. That's something that I think can only help the game.
In case you're unfamiliar with the format,
here's the European Tour's summary of how things work
:
This week, both men and women are competing for their respective ISPS Handa Vic Open titles. Both events are being contested at 13th Beach Golf Links on the Bellarine Peninsula with men and women alternating tee times on the Beach and Creek Courses.
A 36-hole cut will reduce both tournaments to the top 60 players and ties, with the final two rounds to be played solely on the Beach Course. A 54-hole cut will then reduce the field to the top 35 and ties for the final round, again on the Beach Course.
And to call this a co-sanctioned event seems to be almost an understatement. There are four tours working together here -- the European Tour, the ISPS Handa PGA Tour of Australia, the LPGA and the ALPG Tour.
Celine Boutier and David Law are the defending champs, and both fields boast some star power. Best of all,
GC's live coverage of the event starts tonight (Wednesday) at 11pm ET.
I like being able to watch men's golf and women's golf at the same time!